As a brand manager, you know firsthand that people's attention spans are short.
In 2015, Microsoft released a study showing that the average human attention span dropped from 12 seconds to 8 seconds since the year 2000. That's less than your average household goldfish.
You don't have very long to make a lasting impression with your audience.
These days, if you want to grab your audience's attention, you need to get creative. Social feed walls are a great way to do that.
They're fun. They're eye-catching. They're visually interesting. They just look cool.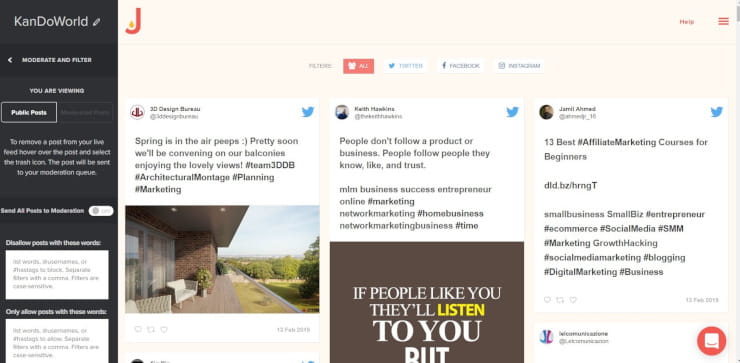 Event managers and social media marketers use them all the time to make their brands collaborative and engaging, then turn that interest into new conversions for their eCommerce stores.
We'll explore what a social feed wall is, how to make one, and the ways it can benefit both you and your brand by driving up eCommerce conversion rates.
What Is a Social Feed Wall?
A social feed wall, also known as just a "social wall," is an aggregated list of social media feeds that gathers content from social networks like Facebook, Twitter, Instagram, and Pinterest, displayed all in one place.
It can also be called a social media aggregator. In cases where just Instagram is used, it's sometimes called an Instagram wall or alternatively an embedded Instagram feed.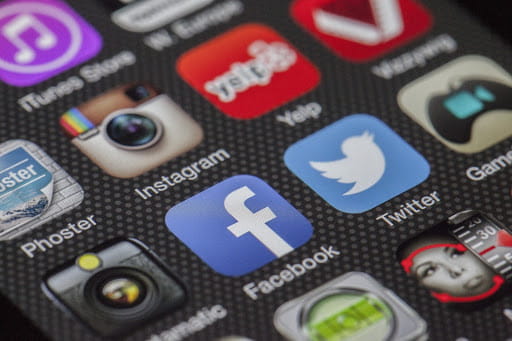 A social feed, meanwhile, is a list of all the content posted to a social media network updated in real-time.
Social walls typically take the form of an embeddable social media widget you can place on your website, your mobile app, or on a digital screen displayed at live events or public spaces.
A prominent feature of social walls that they enable you to gather posts by hashtags, mentions, or keywords. You can curate other people's content and then display them alongside your own.
How to Build a Social Feed Wall
In most cases, making a social wall is a fairly straightforward process. It usually involves three steps:
Choose a social feed software
Copy and paste the embeddable code somewhere on your website
Moderate the content
You have a number of options when it comes to plugins for social media feeds.
At Juicer, we offer social media feed solutions for your business that allow you to source, curate and display your content in a way that best suits your brand.
There's a handful of open-source social media aggregators you can use too.
5 Ways to Use Social Feed Walls to Boost Your Conversion Rates
1. Drive Engagement with Social Proof
There is no better evangelist for your product or service than your most loyal customers – the people already know and love what you do and are ready to spread the gospel of your brand.
Where are they hanging out? On places like Instagram and Twitter. Throughout the day, they're tweeting, posting, commenting and sharing photos and experiences with brands just like yours.
Why would you spend hundreds of hours and thousands of dollars to hire a photographer and create your own content at your own expense when your die-hard fans on Instagram and Twitter can make that content for you?
84 percent of people trust online reviews just as much as recommendations from friends. Not only that, but the average consumer reads 10 reviews and spends more than 13 minutes reading reviews before buying something.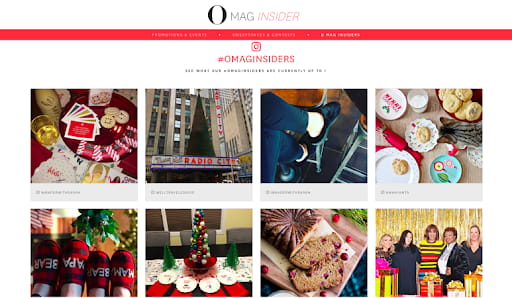 By using your audience's social media posts as social proof, you're essentially taking away the hard work a new customer would otherwise have to do to make a purchase decision.
So here's what you do:
Use your social feed wall to take all the posts on Instagram or Twitter that mention your brand or your products
Ask your followers to tag you or to talk about you using a branded hashtag
Embed that social proof on your website or app
Social walls are fun and engaging. It makes the customer journey more enjoyable for your user.
2. Keep Your Visitors Engaged for Longer
You keep your audience engaged for longer by putting content that appeals to them all in one place. They stay on your website to browse your feeds and check out the people using your product or service.
From there, that traffic goes on to visit your highest-converting landing pages, your sign-up forms, and your store products where they can buy the products they were just looking at.
That in turn improves user metrics like lower bounce rate and higher dwell time, that positively impacts your SEO rankings because of Google algorithms like RankBrain.
3. Increase Brand Engagement with Contests and Hashtag Campaigns
People are naturally inclined to do things they think are fun and enjoyable.
What do people think are fun? Social media contests.
When you implement that social feed wall on your website, ask your followers to make videos or photos featuring your product in return for a reward of some kind.
Then, when your new customers see those people on your feed enjoying what you do, they see how much fun your followers are having and associate those positive feelings with your brand, making them more likely to convert.
Social media walls put eyeballs on your brand. Those eyeballs turn into conversions. Those conversions mean eCommerce sales and dollars in your bank account.
Here are some social media contest ideas to get you started.
4. Repurpose Your Content in Your Other Marketing Campaigns
The content that you curate on your feed is yours to use as you see fit. Why stop there when you can turn it into branded content and make it continue to work for you?
You have this content. Now turn it to your brand's advantage.
Take the highest-performing content on your feed, and use it on your other digital marketing touch-points where it can be just as effective.
Here are a few ideas on what you can do with your new content:
Facebook ads and other digital advertising
Demand generation newsletters
Instagram stories
eCommerce landing pages
Here's some proof that repurposing content works.
Our Large and Enterprise plans offer data analytics dashboards that let you find the content on your social feed wall with the most likes, comments and shares, so you can leverage it elsewhere.
5. Generate Buzz at Your Next Event
Do you remember when your parents took you to the local hockey game and you got to see yourself on the Jumbotron, just for a brief second while the camera panned through the bleachers?
Even though it was short, for a moment you thought to yourself: "hey look, it's me!"
Having a social wall at your next event gives your audience that same thrill. It's a great way to generate excitement and interest in what your brand is doing.
Create a hashtag specifically for your launch party or trade show, and encourage attendees to use it while at the event. People posting selfies at your event using your hashtag get to show up on the big, shiny screen.
Here are some other ideas for how you can use your social wall at your next event:
Display your announcements: keep your event goers in the loop
Give your sponsors visibility: remind your event attendees who's paying for their good time
Do live polls to get their feedback
Showcase your event updates: let your audience know what's going on, where to be and when
Here are a few guidelines for using social walls at your event.
Wrapping Up
Our social feed walls have brought these benefits to brands like OMag Insider, 99Cent Only, and Stampin' Up. Our aggregators can sort content from over a dozen social networks like Facebook, Twitter, Pinterest, YouTube, and even Tumblr and Deviantart.
Sign up for our Juicer Free plan and see how social feed walls can benefit your business today!