Social Media Tools for Political Campaigns
There is a lot that goes into running a successful political campaign but building a loyal social media following and garnering political support is at the top of the list. From Twitter and Instagram political hashtags to behind-the-scenes images, how can you tie all your political social media campaigns together to build a strong story about your candidate?

Meet Juicer, the most effective political campaign tool for social media campaigns.
Sign Up for Juicer
Why Choose Juicer's Social Media Tools for Your Political Campaign?
If we learned anything from presidential campaigning and social media, such as the campaign leading to the 2016 U.S. Presidential election, it's that political social media is one of the most influential digital channels to get voters involved during political campaigns. To use social media politics effectively you must share your political candidate's story on multiple platforms such as Facebook, Twitter, and Instagram. You have to connect with voters while consistently sharing, posting, and engaging with your political campaign audience across a number of social networks. That's a lot of work! Finding tools to maximize your social media political campaign efforts and improve efficiency are key.


Juicer does both by collecting your social media content from a variety of social platforms into one social media feed you can embed on your website or display at political campaign events as a social wall.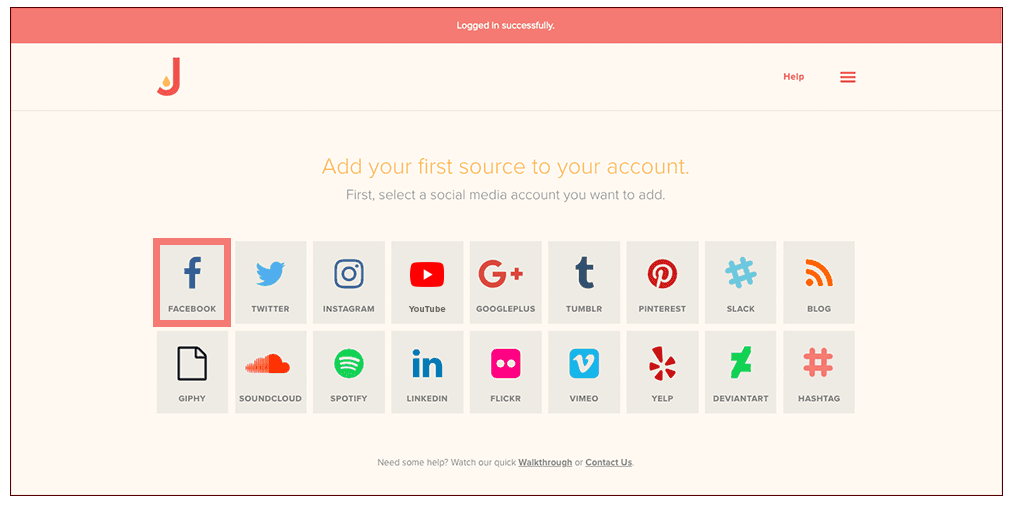 Benefits of Using Juicer's Political Campaign Tool
A social feed brings together all of your social content so you can easily share your political campaign story with prospective voters, donors, and the community. Check out some of the great benefits of using Juicer social media for political candidates.
User-Generated Content Advocates Campaign Authenticity
Motivate people who are willing to support your political candidate to evangelize their messages in an authentic way. Juicer allows you to curate your followers' mentions into your social media feed bringing together authentic user-generated content about your political campaigns.

Build Voter Loyalty
People love to feel important. With Juicer's social aggregator, you can feature your voters, organizations, and local community on your political campaign website as well as social media. Utilize social media political campaigns to highlight supporters, build loyalty and promote authenticity.
Maximize Political Hashtag Campaigns and Events
Curate political hashtag content from campaigns, rallies, and community events. Display a live Juicer feed at your next political campaign event to show off voters' posts and photos while driving traffic through your customized campaign hashtag.
VARIETY OF CONTENT SOURCES
Juicer is not a one-size-fits-all aggregator, and neither is your political campaign. This is why Juicer integrates with over 15 different social media sources so you have plenty of options to curate content from.
Juicer Features: Social Media Tool for Political Campaigns
Juicer is jam-packed with awesome features that allow you to customize and have full control over your political campaign's social media feed content. Easily control everything from a single dashboard with Juicer's social media aggregator.
Beautiful Themes
Juicer provides 9 beautiful built-in feed styles that display your Facebook posts in different ways.
Customization
Change the font, colors, feed display options, and add custom CSS to integrate brand designs used in your political campaigns.


Moderation/Filter
Complete control over what posts are allowed to be displayed on your political campaign feed.

Automation
Set it and forget it. Juicer's automation feature updates your political campaign feed hourly or daily, depending on your plan.


Affordable
Juicer isn't built to break the bank. Try Juicer for free or check out one of our paid options.

Permissions and Guidelines
As an API partner, Juicer displays public social media posts in a way that complies with the Terms of Service of each social network, and we have been approved to obtain public post data from these platforms.