Add Your Instagram Account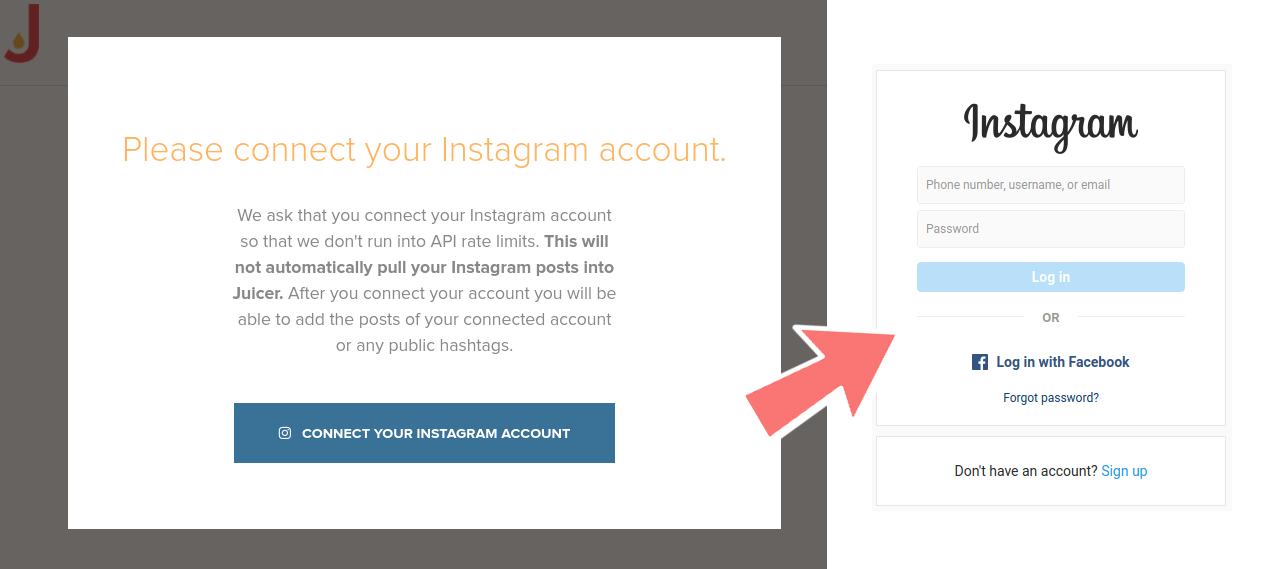 Once you click the Instagram icon button a pop up screen will appear that tells you that you must enter your Instagram account information. You will then be directed to instagram where it gives you the option to log into your account. Please note that this is just the permission stage of allowing Juicer to access your Instagram.

Once you log in, Instagram will ask you to authorize Juicer to access your profile, posts, and comments.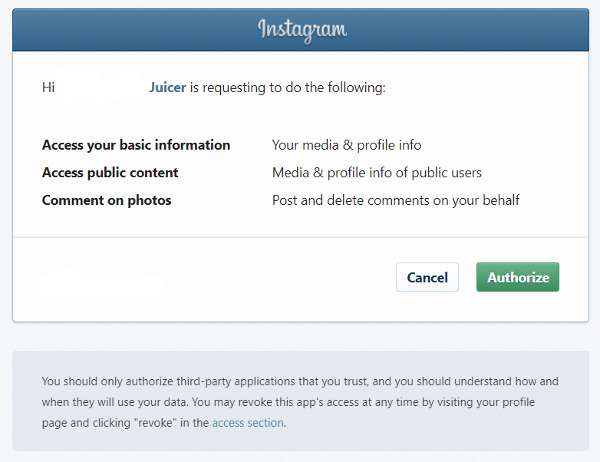 Once you've authorized Juicer, you now need to add your Instagram account into the Username field.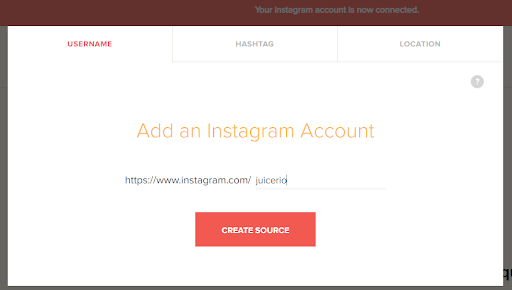 If you don't know your Instagram account name, you can obtain it by logging into Instagram and clicking on your profile settings under your name. Our username is juicerio so we'll enter this in to the username space.
Please note that as of Instagram's API update on April 4, 2018, you can only display posts from an owned Instagram account (one that you or your client has the login information for). You cannot display posts from unowned Instagram accounts, unless pulled in through a hashtag source.
Add an Instagram Hashtag
The next tab over from Username is hashtag. Simply click on the tab to switch to the Hashtag panel. By entering in a hashtag, your Juicer Instagram feed will display all content and tweets related to that hashtag.
As previously mentioned, using a hashtag aggregator is a great way to get fresh content onto your site. This feature is also perfect for a promotion for a sports game, wedding, a conference/event, or a fundraising campaign.
As an example, we'll add the hashtag #socialmedia to our Juicer feed.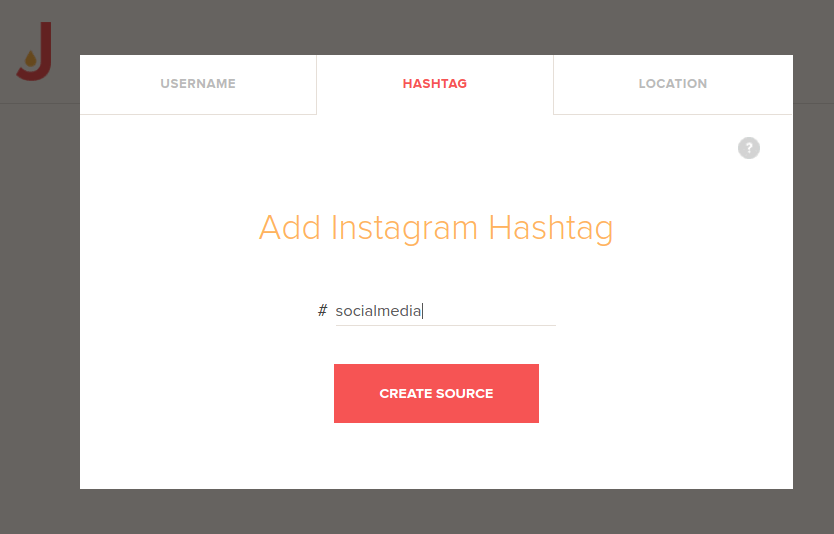 Add an Instagram Location
Let's say you want to pull all posts and photos related to a specific location. If you know the Instagram location_id then just add that in the Location tab, if not, click search, then search for the location. Click on the location you want to add from the list of results. If you don't see the location in the list, sometimes too many locations are too close together, and instagram only returns a small number of locations in a search, so you your best option is to enter the location_id directly.