Social Media Tools for Event Marketing
Why wait until after the event is over to celebrate the best moments of the party? Our designers worked hard to ensure Juicer goes farther than just your website so you can make social media an important part of your event marketing.
With a social media wall, event marketing is easy. Highlights can be showcased in real time in a space of your choosing. Event attendees are part of the action by using your chosen hashtag on the social media posts they'd like to add to the live Juicer feed. Featuring a social media wall as part of your event marketing makes your guests feel included in the occasion, and you'll have an easy way to collect your favorite memories later on.
Sign Up Now
What Kinds of Event Marketing Does Juicer Support?
Juicer can help you market any event, from personal to professional to political. Our social media event marketing tools aggregate social media posts from your desired platforms via the hashtag of your choice. Simply select the social media platforms you'd like to be available for aggregation, type in the hashtag, and alert event attendees about the exclusive feature to get started. It's a simple and effective way to kick off your event marketing strategy via social media.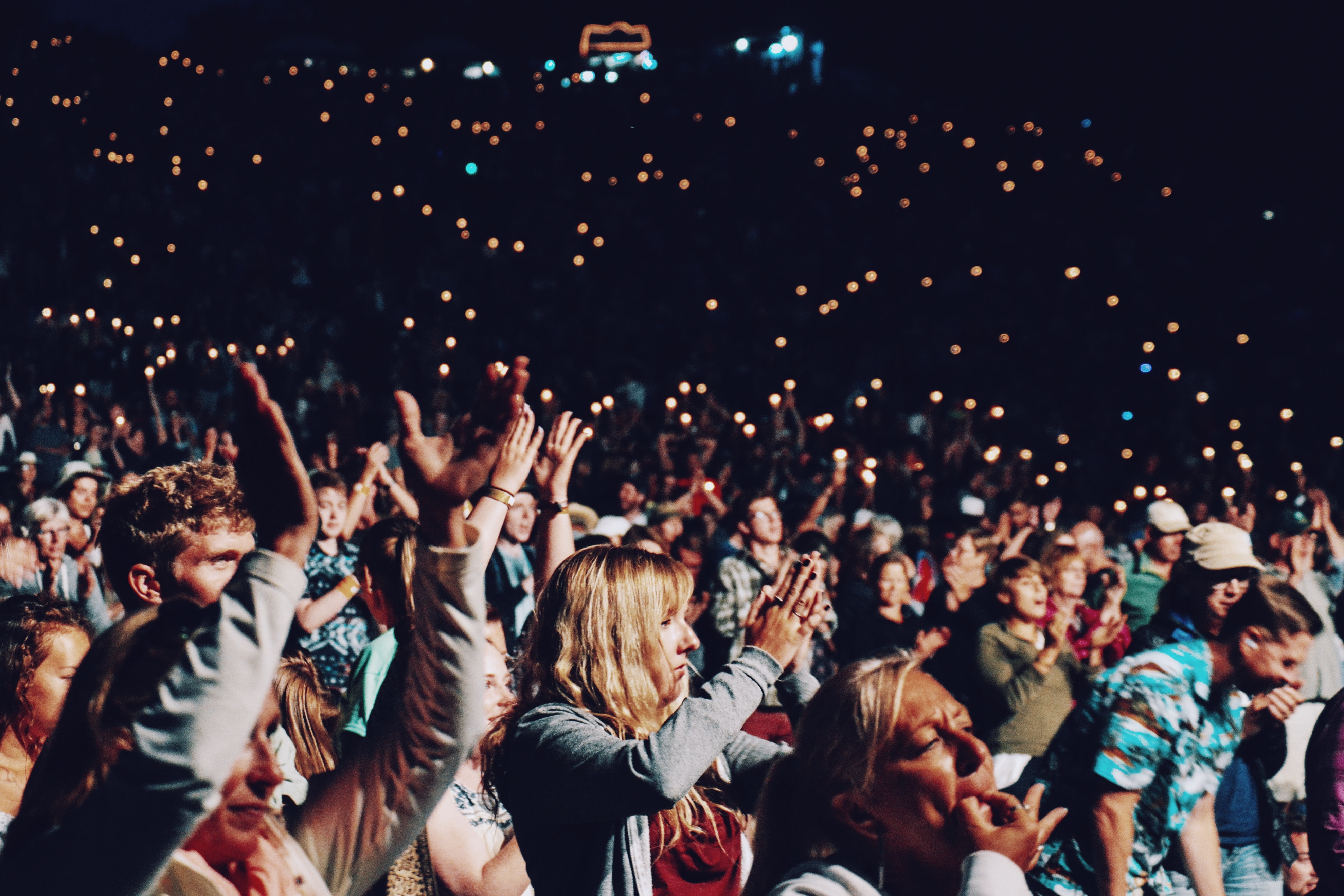 Company Events
Add a whole new level to company events with Juicer's event marketing tools. Start with a social media wall. This feature inspires increased engagement and interaction between employees, welcomes guests into your company culture, and showcases your brand's personality.

Weddings
There's no better way to enjoy special moments with loved ones than by featuring them on your social media wall at your wedding! Chances are, you already have a designated wedding day hashtag, so this is the best way to put it to good use. Your wedding day event wall will display sweet wishes of congratulations, photos of your dapper guests, and their favorite moments from your celebrations for everyone to admire.


Launch Parties
Whether you're launching a new company, book, or record, a Juicer social wall will provide an added layer of intrigue and promotional value to your event marketing. Through our hashtag aggregation process you can broadcast guests' raving reviews on the launch in real-time to the entire room and attendees respective social followings.
Trade Shows
Juicer's event options help you stand out from the crowd at trade shows and conferences. Featuring a customized social media wall at your booth not only entices attendees to learn more, but can support your brand through the testimonies of customers from around the world. As a bonus, keeping things digital cuts down on equipment and time spent when preparing your event marketing plan.
Experiential Marketing Events
Cooking up a never-before-experienced marketing event? Capture your customer's reactions and thoughts with an event social media wall. This is a great piece to include to help solidify your event's messaging and aid in guests' connection to the event and your brand.
Social Events
Juicer for events covers any event you can imagine! Whether you're hosting a concert, sporting event, charity benefit, or workshop, the addition of a social media wall will add that extra layer of connectivity. Use ou social media event marketing tools in tandem with presentations, competitions, or simply to boost team spirit and engagement.

Juicer for Events Features
Whether you're hosting a wedding, corporate event, trade show, or party, Juicer's social media wall offers a variety of features to work with and for you.
Beautiful Themes
Juicer provides 9 beautiful built-in feed styles that display your event's social posts in different ways.
Customization
Change the font, colors, feed display options, and add custom CSS to integrate your branding and maximize your event marketing efforts.
Event Social Analytics
Keep track of how your social media feed content is performing with Juicer analytics.
Moderation/Filter
You have complete control over what posts are allowed to be displayed on your event feed.
Juicer for Events Pricing Options
Creating a Juicer account to get your social media wall started is free. But we don't stop at the basics! Our expanded event marketing plan options allow you to add as many as 15 Source accounts and hashtags per feed along with complete customization options, analytics, and live updates every ten minutes to elevate your event's social wall.
For those looking for a special plan for ongoing event marketing efforts, we'd suggest the Juicer Campaign Mode option. With this unique Juicer plan, your account is granted the following benefits:
Automatic Update
Juicer will automatically update your social media feed every 60 seconds so you can stay on top of your event marketing.
Access to 'User Rights Management'
A system which enables you to easily obtain permission from content creators to add their posts to your feed.
All of Your Social Sources are Covered
Your singular feed can link to up to 10 sources at once for widespread social media coverage.