Want to Embed TikToks on Your Site?
TikTok, coming soon to a Juicer social wall near you. Want to incorporate TikToks into your embedded social feeds? Enter your email address for TikTok integration updates from the Juicer team, so you're ready as soon as the integration is live. Let us know how you'd make use of a TikTok integration with the form below, and we'll factor your feedback into the final product.
Add TikToks to your Social Wall for a Full Picture of Your Social Presence
Your brand is on top of all the latest trends, your customers are too. Incorporating TikTok into your social media marketing strategy is essential in today's ever-evolving social media landscape. Juicer's upcoming TikTok integration will allow you to showcase you and your customer's TikToks alongside the rest of your social media content. Your supercharged, all-in-one social feed can then be embedded onto any website, showcased at in-person-events, or even highlighted in the retail environment.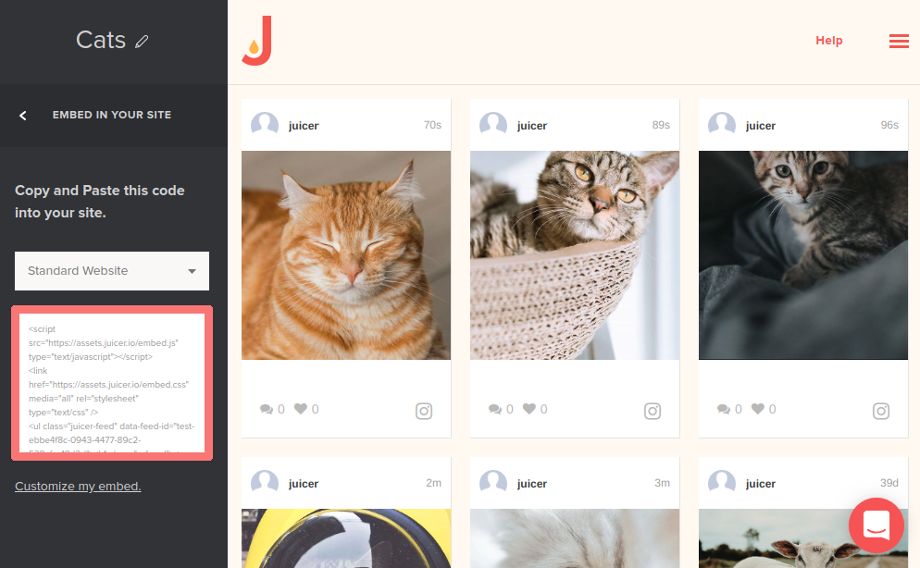 Channel Your Customer's Energy with TikTok Moderation
Juicer's TikTok aggregator will give you the ability to moderate which TikToks show up in your feed and which don't. Set up rules and filters and it will automatically only let through the posts that are consistent with your brand image and guidelines. Simple one-click removal will be available for any that make it through that you deem inappropriate or unfit for your feed. Harness the power of your audience.
Integrations Currently Available with Juicer
Juicer plans allow as many as 15 source accounts per feed, so while we work on our TikTok Aggregator, you can be aggregating and moderating your social wall with feeds from the following sources: