In a time where attending an event in person can be dangerous for the attendees, online events and social media events have started to become more popular for a number of reasons. Holding an online event allows people from around the world to engage with each other safely while fulfilling their needs socially. Did I mention that online events are significantly cheaper than holding an event in-person?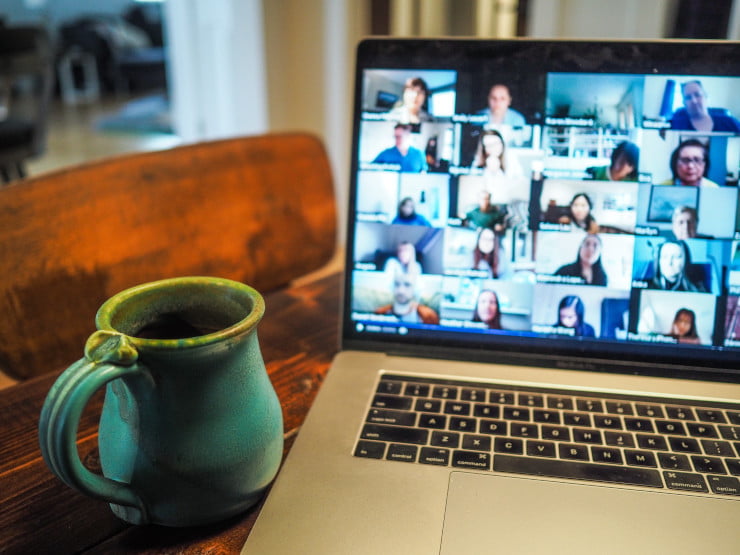 Holding online events and social media events isn't just popular during a pandemic. There are lots of reasons why people appreciate online events because it allows them to attend when they otherwise could not, for example:
An event is being held far away from someone who can't afford to travel to attend.
A person can't attend an event because they couldn't get a babysitter, had to be home for the cable guy, or any number of other reasons.
Someone with a broken leg is unable to access many areas of the event making the experience exhausting and frustrating.
Something crucial was happening at the office that day and they couldn't afford to miss it.
A pregnant mother unable to fly to the event location and too far to drive.
Those are just a few examples of situations that can prevent someone from attending an event in-person. In these scenarios, an online event or an event on social media allows them to still be able to participate in the event.
Having an online event or social media event is also cheaper than having an event in-person. No need to rent an event space, hire catering, pay for decorations, or any of the other costly components of live events. The main costs associated with an online event are the video hosting platform, if it isn't free, the online event marketing, and the time needed to plan and structure the virtual event.
Some of the average costs of social media tools and video hosting services are:
Facebook Live: (Cost – Free) Facebook Live is a free feature of the social media network for live streaming events. Facebook Live has interactive features allowing Facebook followers to participate in the live stream through chat and emojis. Facebook Live videos don't even have to be "live" because they can also be scheduled ahead of time.
Zoom: (Cost – Free, $14.99/Month/License, $19.99/Month/License) Zoom offers free plans for 100 Participants for 40 minutes all the way up to paid plans for meetings of up to 1,000 participants and 49 screens on view at once. Both free and paid plans offer private chat, video recordings, virtual backgrounds and more.
Google Hangouts: (Cost – Free, $10/User/Month, $20/User/Month) For a limited time, Google is offering all plans of it's video conferencing software for free. The official plan pricing begins Oct. 1st. 2020. Google's video conferencing service can bring 250 participants on a call, live-stream for up to 100,000 viewers within a domain, and use Google Drive to record and archive meetings.
Cisco WebEx: (Cost – Free, $13.50/Month/Host, $17.95/Month/Host, $26.95/Month/Host) Cisco's video hosting services have plans to support 100-200 participants, have options for unlimited meeting times, and offer toll-call dial-in, along with existing VoIP capabilities.
Microsoft Teams: (Cost – Free for 500,000 attendees per organisation) Using Microsoft Teams as a video hosting platform for live events works best in situations where the audience watches the video but does not participate in the call. The live events from Microsoft Teams can scale from small meeting to gathering of up to 10,000 attendees.
In-Person Events That Also Work as Online Events or Social Media Events
Many people have a perception that there are very few types of events that can successfully be conducted online but that view is changing. There are a number of in-person events that can transition into digital events or social media events with a little creativity. Here are just a few examples of in-person events that can also be conducted as an online event or social media event.
Birthday Parties and Holiday Parties: A great way to celebrate with friends, family, and even coworkers during a virtual birthday party or holiday party is by participating in online games such as the party games from Jackbox Games, virtual trivia games, or online pictionary games.
Conferences: It might seem impossible but conferences can certainly be helds as a virtual event. Conferences held online usually involve an added element of including aspects of a conference, such as vendors displays, in a different way; for example, featuring a video or ad in a slideshow of a conference webinar. There have even been conferences and events recreated in Minecraft. In a creative and customizable space like Minecraft, events like conferences have the flexibility to recreate in-person experiences such as visiting vendor booths, participating in breakout sessions, attending award ceremonies, and listening to speakers with slideshow presentations.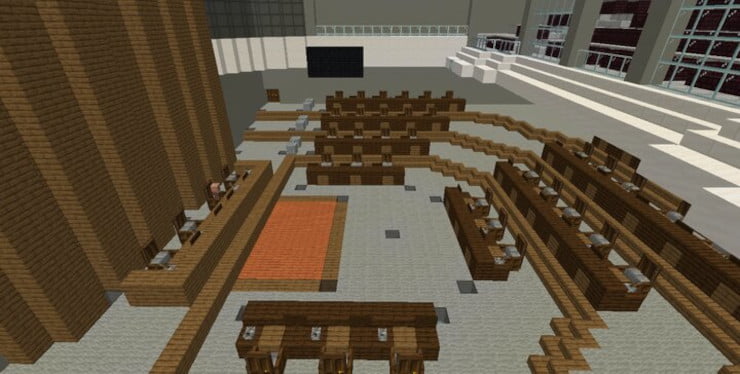 Public Speaking Events: Public speaking events are one of the easiest in-person events to shift to an online event since public speaking events are so similar to webinars. Simply choose the platform for the webinar, schedule the event, and get the word out to maximize your number of attendees. One of the best ways to quickly and easily share news of your upcoming event is by leveraging your company's followers and the speaker's followers on social media. For a speaker that is targeting a niche audience and is a thought-leader in the space, there's a high chance to create a lot of social media buzz among people passionate about the topics they plan to discuss.
Weddings: Weddings are incredibly special events and the bride and groom want all of their friends and family to be able to participate in the joyous occasion. When money is tight, a pandemic is raging, or the couple decides to elope halfway around the world, an online event is the perfect way to include the full audience of guests. A wedding hashtag is a great way to compile social media content for display- try a wedding hashtag generator if you're stuck coming up with one!
Tips for Shifting an In-Person Event to an Online Event
There are lots of ways to prevent any hiccups or headaches for an online event. Some people aren't as tech-savvy as others and have a hard time getting acquainted with the process of attending a virtual event. Others can be confused about the schedule, what tool to use. Here are some tips for shifting an in-person event to an online event smoothly.
Make sure your event marketing strategy for the event has clearly explained where the event will take place, how to access it, what time it will start, and any other logistical information an attendee could find useful.
Offer a guide for attendees less familiar with the process of attending a virtual event including things like how to make sure their audio and video is set up correctly.
If your digital event includes multiple sections and speakers, provide a schedule for the attendees to follow along.
Livestream your online event in multiple places so people can watch using whichever platform they are most comfortable with whether that's Facebook Live, YouTube, Twitch, or Discord.
Create a social media wall for events so that you can display all your social media feeds on your website.
While changing an in-person event to an online event can feel overwhelming and impossible, once you start to look into the ways you could make it work, you might be surprised at how feasible an online event can be. With the right event marketing and planning, a virtual event can be just as if not even more successful than an in-person event. What kinds of events have you held online lately, and what tips would you have for others trying to do the same?