We all want to feel connected, and social media helps us do that. Be it scrolling through Facebook to see the latest updates from friends and family, checking out Instagram to see photos from a friend's recent (or not so recent) trip, getting snippets of news and opinion through Twitter, or reading the latest industry news on LinkedIn, social media helps us be in tune with people we care about, brands we are interested in, and also help us discover what's new in the world. But sometimes, social media can feel overwhelming. As much positivity that social media brings to our lives, it can be peppered with negative comments, internet trolls, and invasive social media advertising. Even with these negative aspects of social media, we still all want to be able to find information that we connect to, or be able to provide meaningful information to our company's followers and supporters.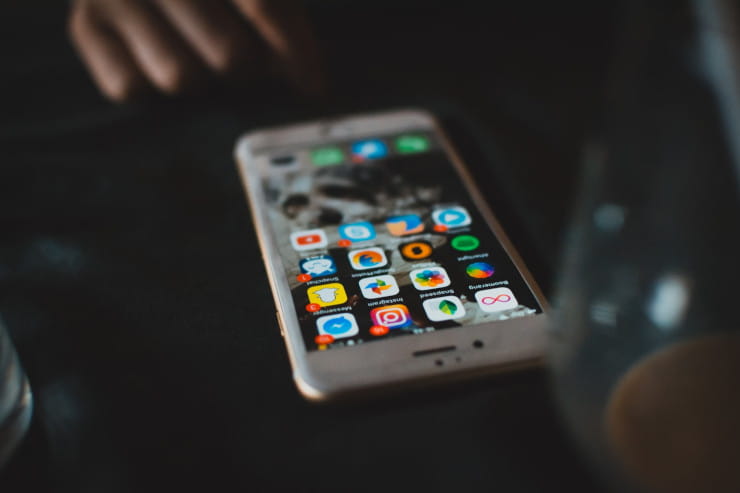 Connecting with the social media we care about is not only important to us personally, but also important to organizations and brands that want to reach their followers. Engaging with followers on social media is one of the best ways to distribute information, increase sales, and create brand awareness. WIth more people customizing their social media experiences, creating customized social media destinations surrounding brand campaigns can help your followers stay connected through social media.
Use Juicer for Staying Connected Through Social Media
Many people simply open up the social media platform of their choice and start scrolling through the feed. In these times when connecting with those we care about is so important, sometimes important news gets lost in the noise. To make your posts extra special, consider using a personalized social feed from Juicer. For personal users, this can be a feed on a family blog. For business users, this can be a special feed on a website for your consumers to visit to complement a campaign, or a great way to motivate your employees by posting on your company wide intranet.
Stay Connected with Us – Juicer for Personal Use and Businesses
Juicer offers a variety of social media feeds, great for staying connected through social media for personal use and for business uses. Staying connected with social media has never been easier.
The positive effects of social media can be improved by having an environment that is free from negative comments, advertising, and noise that can make it difficult to connect. Do you have a family WordPress blog that you use to connect with friends and loved ones? You can easily install Juicer's WordPress Social Feed. This WordPress Plugin allows you to easily display your social wall on any WordPress powered site.
Are you a business owner or marketing professional? For businesses, Juicer's WordPress Social Feed can easily import your social media posts about your business, products, or e-commerce experience from popular online platforms such as Twitter, Facebook, Instagram, Tumblr, YouTube, Pinterest, Soundcloud, Vimeo, Flickr, and Yelp just to name a few. Additionally, your WordPress Social Feed can include hashtags that your marketing team is using to drive engagement. No need to worry about your message being lost in the noise of other social media outlets when it's easily accessible for anyone at any time on your brand's website.
Make It Easier for Your Brand to Stay Connected Through Social Media
Help your visitors see the benefits of social media with easy to use, and easy to moderate social media aggregators. Easily put your company's social media feeds all in one easy to use and easy to access location. Curate your brand's content, images, posts, and hashtags from more than 15 social media channels into one simple, easy to find, easy to read feed. For the creatives in your office, they can easily customize the social media aggregator to fit your branding and style. Embed it on your website and see how impactful a social media aggregator is for your visitors.
One of the best ways to connect through social media is to use Twitter. With Juicer's Twitter aggregator, you can embed a Twitter feed of curated tweets from your company, engaging hashtag, or topic right on your website. This is a great way to complement engaging social media campaigns, and makes for a fun way to engage your employees when posting this on your company's intranet.
A neat way to showcase your brand's more visual side is to create a destination for beautiful images using Juicer's Instagram aggregator. Did you know that 7 out of 10 hashtags are branded? If your brand is using a custom #hashtag to connect with followers on social media, you can easily and efficiently showcase every image using that hashtag to appear on your Instagram social wall.
Some people are choosing to use Facebook less frequently, but that does not mean they can't view your posts! By using Juicer's Facebook Aggregator, you can create a well styled, curated, and branded feed from your company's Facebook page right on your own website.. Track what people are posting to stay connected to your brand by seeing branded hashtags and mentions, posts, and replies all in one interactive, lively feed. Help your followers stay connected through social media without having them log into Facebook. With any paid plan with Juicer, you have access to social media moderation and filtering, which makes it easy to curate an optimal experience for your social media followers to connect to. Juicer's moderation features are accessible from the main dashboard of any feed. You can set filters for individual sources and block unwanted posts to create an optimal connection through social media with your followers.
Social media helps people stay connected. Juicer's tools and aggregators cannot only be used to help you connect with friends and family on personal blogs, but also help your brand create connections with followers. Stay connected to what your supporters are saying and help them see the benefits of social media. By creating your own social media connections through custom social media feeds like, you create an optimal experience for your followers free of other negative posts on social media. Try it out — we're sure you'll love it!