What Is a Wedding Social Wall?
A wedding social wall is a way to collect and showcase social media content from your wedding. It's typically a live feed of social media posts that are tagged by your personal wedding hashtag. Any social media content that's created or shared by you or your wedding guests gets placed on a "wedding social wall" whenever it's accompanied by your wedding hashtag. It's also sometimes referred to as a wedding hashtag wall or wedding hashtag display.
Most wedding social walls include candid pictures that are snapped by guests, fun moments at your reception, and selfies of your guests having a good time! It's a great way to include your guests and have them play a role in making your day magical.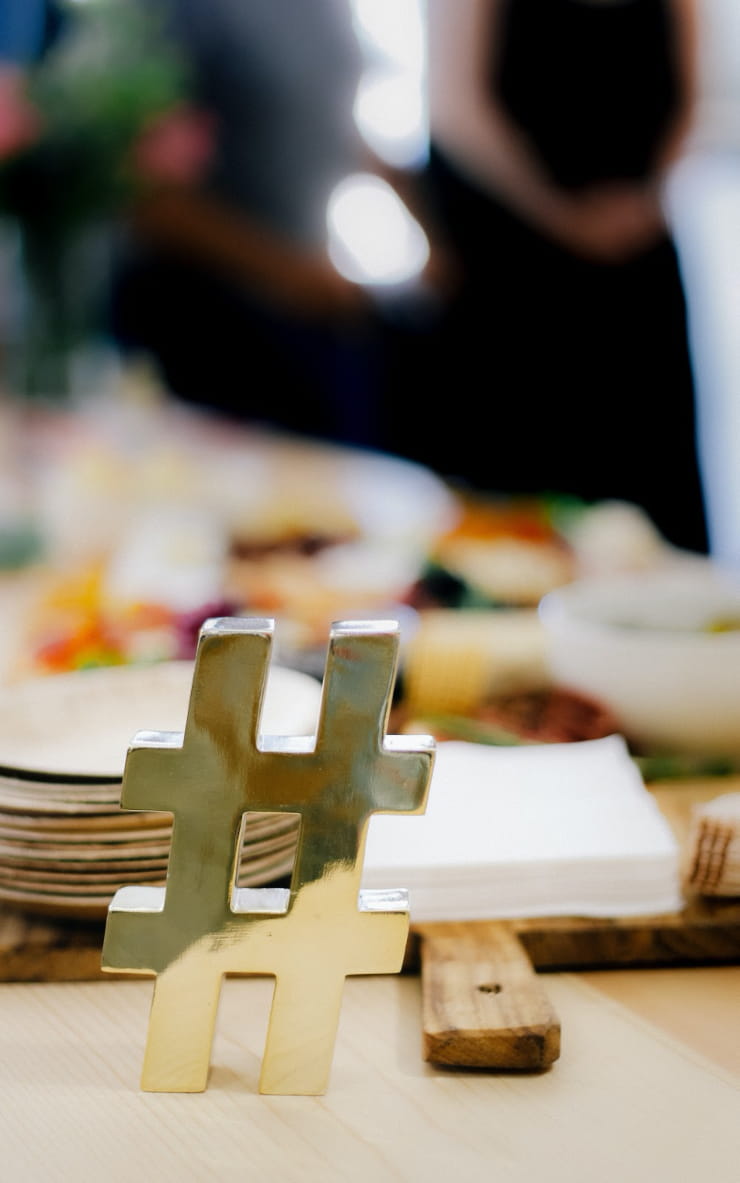 Setting Up Your Own Wedding Hashtag Display
When it comes physically assembling your social wall at your wedding, a popular option is to use a projector or a TV. You can easily do this with a simple HDMI or VGA cable.
Alternatively, if you're familiar with "casting" your phone or computer to an external screen, then you'll be happy to know that you can cast your wedding social wall using Juicer to a larger screen in a similar way. We'll get into the details on how to do this in the next section.
Additionally, you'll need a social media aggregator tool like Juicer in order to display your photos properly. Once you have the hardware (TV & Cables) and software (Juicer), then you're well on your way to setting your wedding hashtag wall live!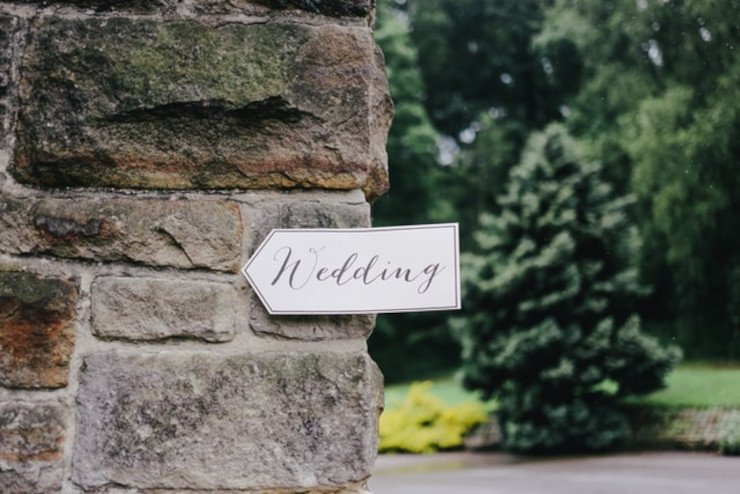 Using Juicer to Create a Wedding Social Wall
Using Juicer to create a beautiful wedding social wall is easy.
Step 1: Create your free Juicer account.
Juicer's small plan is free forever, so you can sign up for free to get a feel for how Juicer works and start configuring your wedding social media wall.
Step 2: Create your wedding hashtag.
Creating a wedding hashtag is key if you want to live stream photos from your wedding. All pictures that are tagged with your wedding hashtag will show up on the live stream so that you and your guests can see them.
Don't be afraid to get creative with your wedding hashtag and get "punny" with it. It's the time to let your creativity shine through. While creating your wedding hashtag, just be sure to pick something unique so that only your guests will use it. If you pick something general such as "wedding2020" then you'll have other people's aggregated photos tagged with "wedding2020" show up on your wedding day photo live stream.
For more detailed guidance on how to create a wedding hashtag, read our guide on the best wedding hashtag generators.
Step 3: Configure your wedding social wall.
We recommend figuring this out well in advance of your wedding day. You don't want to be scrambling and trying to figure out how to use a new software the night before your wedding.
Here's a breakdown on how to get everything configured:
Once you've created your wedding hashtag and created your Juicer account, add your hashtag as a "Source." Learn how to add sources to your Juicer account.
In your dashboard, select "Auto-Refresh for Live Events" and make sure that setting is turned on. This allows Juicer to display new posts automatically without refreshing.
Juicer's small plan is free forever. However, if you want your posts to refresh on your photo wall every 10 minutes or less, then you'll need to upgrade to a Large or Enterprise plan.
Once you've done the steps above, you're ready to try setting your wedding photo wall live! We recommend trying to project your live feed to a screen or projector before your wedding day so you can work out the kinks.
To set your feed live, open your live feed URL on your computer and mirror your screen from your computer to the TV or projector. As mentioned before, you can easily connect your computer to an external TV or projector using an HDMI or VGA cable. If you prefer to display your Juicer feed without an HDMI or VGA, you can also use a Chromecast or Amazon Fire Stick.
Step 4: Inform your guests about your hashtag.
You can include your wedding hashtag on the wedding programs, tables, or signs propped up around your venue and ceremony. If you have any special requests such as no photos during the ceremony, then make sure you let your guests know!
Step 5: Enjoy!
Once your wedding social wall is all configured, just relax and enjoy your big day!
Creating your own wedding social wall has never been easier. Create a free Juicer account today so you can customize your own wedding hashtag wall.