**NEW: Updated for the latest trends in 2020**
Whether you plan concerts, conferences, weddings, or fundraisers, understanding how to promote your event on social media is one of the most important factors in creating a successful event.
No matter what kind of event you're promoting social media needs to be part of your event marketing plan. In fact, 89% of Event Marketers use social media for pre-event marketing, 49.4% use social to engage attendees during the event, and 37.7% use it to capture feedback afterward, according to Event Manager Blog.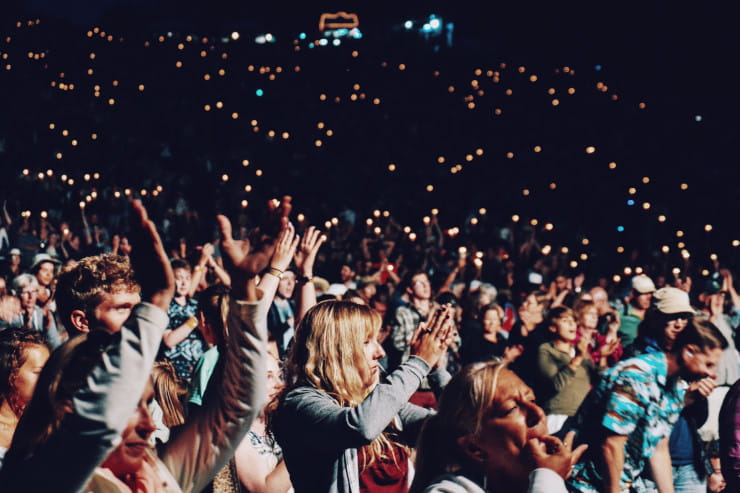 So maybe you already use social media during events, but it's also one of the most evolutionary industries with constant updates and changes. Keeping up with new social media event marketing strategies can be challenging.
Don't worry we've got you covered. Let's take a look at the top social media event marketing trends you should know in 2020.
Social Media Event Marketing Trend 1: Trust is Everything
Fake news, fake accounts, spambots, no wonder there's so much distrust evolving in social media today. 74% of Americans think that the integrity of social media sites are diminishing, reported in a survey conducted by Tapatalk.
So what does this mean for social media and events?
Now, more than ever you need to establish trust, transparency, and genuinely valuable content throughout each phase of your event social media marketing.
Be Human
What do you feel more comfortable with? Chatting with a faceless logo or a living, breathing representative of a company?
People trust people.
Putting a face behind your brand is a staple of successful social media event promotion. It improves credibility and makes you seem more genuine. Promoting your event on social media should be about sharing useful and interesting information not just earning business and adding to your guest list.
Here are some event social media marketing tips for building a more human connection:
Don't just use your company social media accounts to promote the event and engage with social media followers, get your team involved using their social accounts. Personal social media accounts are more credible.
If there are key speakers or event/business owners at the event, give your fans an insiders peek into their personal or professional life and promote it through social media.
Share some of the event planning process with photos and videos from the team. People love candid, behind-the-scenes insights for events.
Build a strong personality for your event marketing and stay consistent. If you use humor and have a more informal communication style, then that should be replicated throughout your social media marketing messages.
Don't sell. The point here is to share information and build interest. If you come across as trying to sell something you will lose your fans' interest.
Social Media Event Marketing Trend 2: Use Video & Social Stories
Next to Google, Youtube is the second largest search engine. Why? Because people love visual content. Video has quickly progressed with 86% of businesses using video as a marketing tool, up from 63% in 2018.
In 2020 you will need a good video marketing strategy to go along with your events.
Videos paint a visual story and give your audience insight into the things that matter. People don't want fluff from your social media posts, they want raw, in the moment, behind-the-scenes footage of your company, events, and stakeholders.
Are you hosting a fundraiser event? A grand opening event? Why is this event important? Let your event marketing paint a visual story on social media that makes people care and do it in an authentic and genuine way they can connect to.
Live videos on Instagram and Facebook have become increasingly popular social media content over the past few years. While Facebook Live feeds typically become posts, Instagram Live videos remain Stories. Both, however, are recorded and broadcasted live, rather than being previously recorded and uploaded. Instagram and Facebook Live videos let users interact with each other on social media in real-time and allow viewers to comment and send emoji reactions to the video creator. The video creator can see who is watching their live feed and respond as they see fit.
Using stories and live streams as part of your social media event marketing strategy can definitely help build excitement and improve engagement around your event.
A whopping 68% of consumers prefer watching videos over reading text. And, analytics results from Facebook and Instagram have actually shown that Facebook Live videos get an average 6 times as many interactions as regular videos and that over 100 million users on Instagram are watching or creating Live video daily. However, a recent study by G2 found that only 34% of marketers take advantage of the Facebook Live feature.
Social Media Event Marketing Trend 3: Rise of Nano and Micro Influencers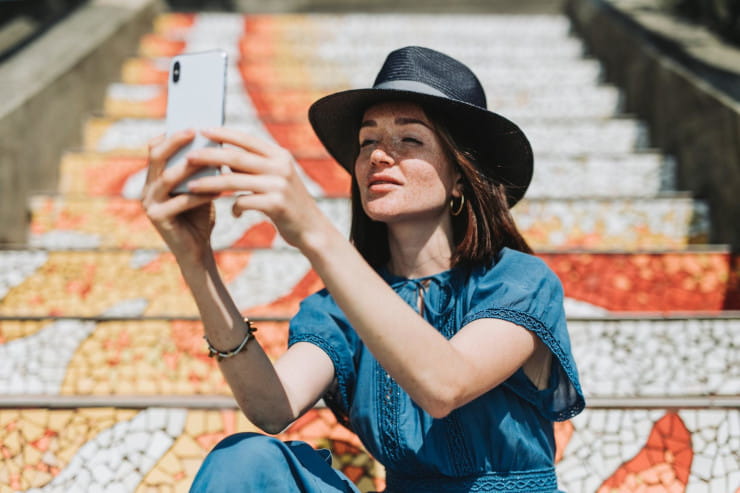 Facebook marketing authority Mari Smith stated that influencer marketing will be a dominant social media marketing trend moving forward.
Going a step beyond influencer marketing will be a heavier focus in micro and nano influencer marketing. These types of influencers may have a smaller reach when promoting your events but are more targeted and niche.
Use social monitoring to empower people who are talking about your company or already promoting your event. They could be your own employees, exhibitors, sponsors, presenters, and event attendees that mirror your ideal customers.
Adding to genuine, real storytelling, a micro influencer is more relatable in the eyes of consumers.
Social Media Event Marketing Trend 4: Experiential Marketing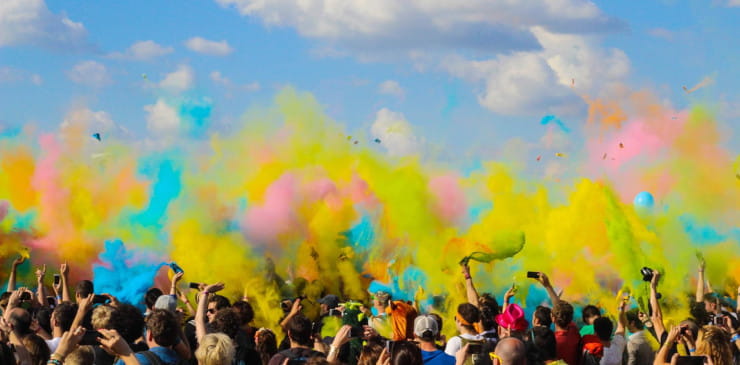 The days of attending an event just to be passed a marketing brochure are something of the past. They don't offer much value for the company or the event attendee. People want to feel, see, smell, taste, and touch something. There needs to be an active conversation and experience for the customer to engage with your event marketing strategy.
Sensodyne is a fantastic example of a successful and well executed experiential marketing event. They launched an event at Field Park in London to promote awareness for their new product, Sensodyne Complete. Instead of just handing out samples they created a full-day event experience packed with games, public classes, and consultations with professional dentists.
The result?
A total PR success with 150 media mentions giving the campaign reach a total of over 4,000,000. Close to 6,500 samples were also given away at the event.
Furthermore, experiential marketing doesn't just generate buzz. According to a report by EMI & Mosaic, 70% of users become a regular customer after an experiential marketing event.
The goal of experiential marketing for events is to create positive brand associations and grow relationships with your audience giving you a way to be heard amidst the noise and outshine your competitors.
Social Media Event Marketing Trend 5: Social Engagement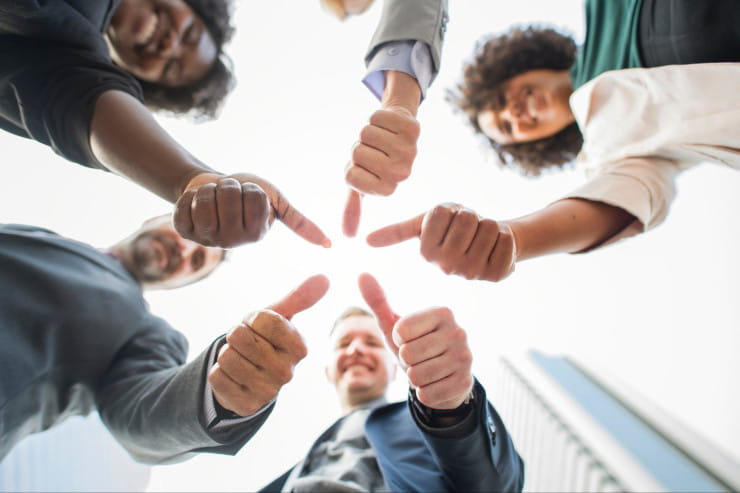 Marketing before your event is vital to get people to attend but it shouldn't stop there. Capitalize on your event attendees by generating social engagement with authentic user-generated content.
84% of event organizers said that audience engagement solutions are the biggest trend in maximizing the event experience.
Event social media marketing solutions such as live messaging through event apps, networking capabilities through LinkedIn integrations, and live social media walls are among some of the ways event marketers are taking advantage of a captured audience.
For example, a live social media wall at an event motivates people to capture photos and posts around your event hashtag (wedding hashtags count too) for the chance to see themselves displayed on the big screen. All of these natural, user generated posts are also visible on social media where other fans can see what they're missing out on.
Social Media Event Marketing Trend 6: Artificial Intelligence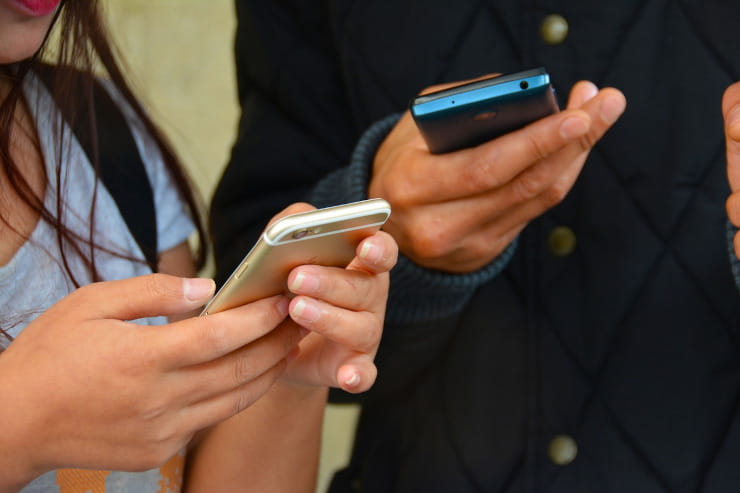 A list of marketing ideas for events wouldn't be complete without mentioning artificial intelligence advancements. Event Chatbots are another trend that will become more popular in 2020.
Chatbots for events are being used to increase audience engagement, sell more tickets, and act as a personal assistant for those attending. Chatbots use artificial intelligence to mimic a conversation between a human event representative and an attendee to help answer general questions such as wifi passwords, directions, and parking info. Chatbots can integrate with your event registration software and apps so people can get answers to their burning questions before, during, and after an event.
Social Media Event Marketing Trend 7: Augmented Reality and Virtual Reality
Augmented Reality (AR) and Virtual Reality (VR) technologies are designed to help users escape reality by immersing them in a different reality. And in 2020, AR is predicted to become more popular than VR. TV shows like The Walking Dead and Westworld have used VR to help engage their viewers with sneak peeks and additional background stories for their live counterparts.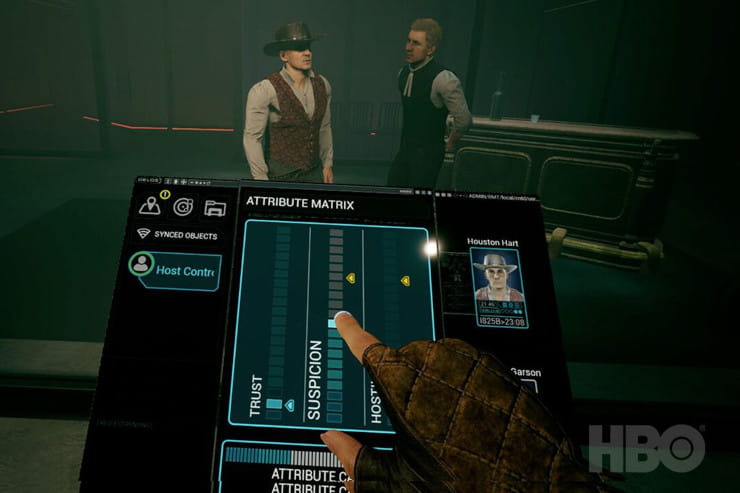 Brick and mortar stores like Lowes have taken advantage of VR as well, using the technology to create immersive experiences for DIY home improvement projects. Even virtual stores like Amazon have found a way to harness this type of tech by using AR to visualize what a product or piece of furniture would look like in your home.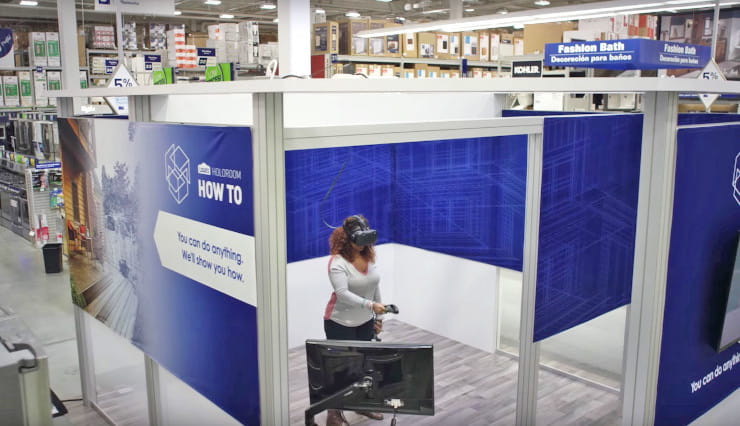 So which social media event marketing trends will you try out in 2020? Did we miss any? Leave a comment below, we'd love to hear from you!