Is a Twitter feed aggregator right for your business or political campaign?
We've heard it before: keeping a consistent brand across social media is important for audiences to identify you. It is not uncommon for a SaaS or ecommerce business to have a Facebook, Twitter, LinkedIn, or Instagram presence. Some businesses, depending on the demographic, might even be venturing into newer social media like TikTok. There's always a need to stay "on" at all times, and Twitter is no exception.
So how can a Twitter feed aggregator help?
If you're on the fence about embedding or installing a Twitter feed aggregator, Juicer is here to help.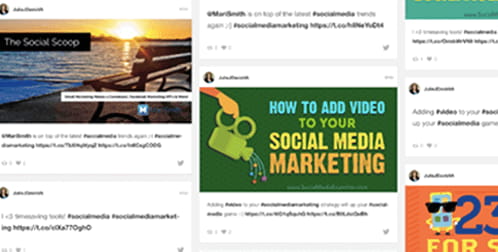 Related Reading: Social media strategy for political campaign
The Benefits of a Twitter Aggregator
Twitter is incredibly fast paced. Didn't check it this morning? There's a high chance you may have missed an important industry event or a series of tweets spawning relevant discourse. If you try to backtrack, it's almost impossible to get all caught up.
With a Twitter feed aggregator like Juicer's, you can have a secondary tool for collecting new, customer-generated content for your website every day. Let your SaaS or ecommerce customers create their own content and stream it live on your site. This will not only allow others to get up-to-date information about your services and products, but it will give your site a daily fresh update.
Not to mention, with a Twitter feed aggregator, moderation has never been easier. We know: with social media, there's always a risk that your customers may be subjected to irrelevant or inappropriate content. This is a huge concern when it comes to social media aggregators. Fear not! With Juicer, users will be able to set rules and automatically eliminate any inappropriate or unwanted tweets with the click of a button.
If that wasn't reason enough, Twitter aggregators can be customized according to your branding and business design. Gone are the days when aggregators have a one-size-fits-all display. Now, depending on your budget, you can create an on-brand aggregator skin that speaks to your audience.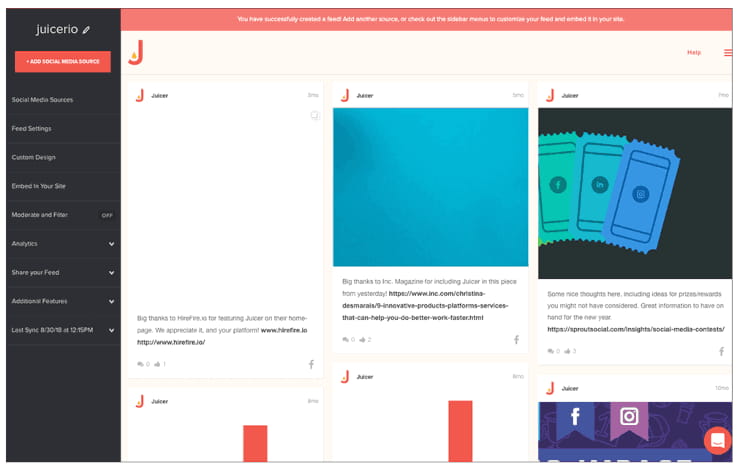 So why use a Twitter feed aggregator? If you want the ease of curating social media content for your audience, letting them browse your Twitter feed without ever having to step off your website, then this is a trend you need to get behind. Check out Juicer's Twitter aggregator for more info on how you can get this fun and efficient feature working for you.
Related Reading: