Updated January 2022
We know, social media is a lot of work.
Whether you're a blogger, small business owner, nonprofit or marketing manager, social media management is important but it's probably not the only item on your to-do list.
Social media marketers have to be smart, engaging, creative, and most of all – efficient. But how can you be efficient when you're managing social media posts for Facebook, Instagram, Youtube, Pinterest, and other social networks? Each social network has its peak posting time, target audiences, and post success metrics that vary in best practices. It's an exhausting amount of work for even the most skilled social media marketers.
Luckily it's already 2022 and you don't have to go at it alone. There is a myriad of awesome social media management tools that help you manage and schedule across multiple social networks maximizing your time and improving social media marketing ROI.
This ultimate guide of the best social media management tools will give a detailed comparison of the best social tools to help you save time on your business' social media management in 2022.
What is a Social Media Management Tool?
Many marketers and business owners rely on automated social media management to help keep things organized and consistent. A social media posting tool takes the stress out of managing and physically posting to multiple social networks. Social media scheduling tools help you better manage your social media content calendar and give you some time back in your schedule.
Some of the best social media management tools offer features like analytics, schedule suggestions for social posts, holistic social calendar views, content recommendations, and customization.
Best Social Media Management and Social Media Scheduling Tools of 2022
Buffer Buffer's social media management tool is undeniably one of the best in the market. You can customize content for each social network and Buffer will suggest the best posting times to really maximize your content calendar. It schedules social media posts and analyzes performance as well as providing social engagement features. Their free social media management tools allow you to add 3 different social networks (Facebook, Twitter, LinkedIn, and Pinterest) and 10 scheduled posts per social account. This is great for newer users who haven't used a social media management tool before. They have 4 paid plans for social media management that range from $15 to $399/month.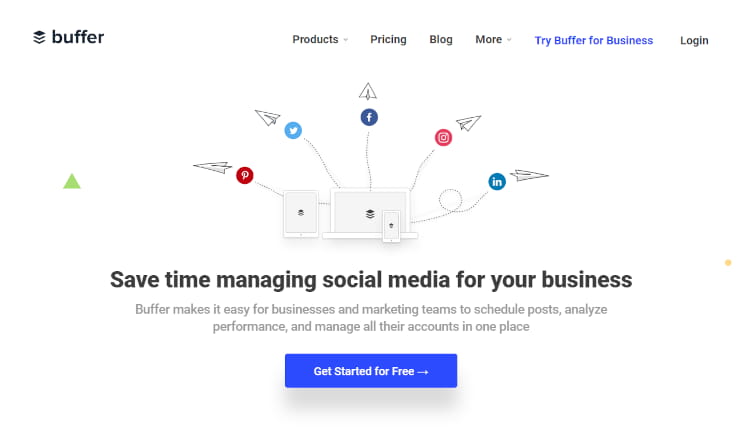 Sprout Social Sprout Social is another all-in-one social media management and posting tool equipped with all of the features you need to improve your social management. From content planning to publishing, Sprout Social gives you you can see an overall view of your social media content calendar and publish across multiple social networks. Sprout Social allows you to manage and prioritize your social engagement through one inbox that can be delegated across a team. Their social media analytics offers powerful trend analysis and social data to help drive improved performance. You can try a 30-day free trial of Sprout Social to get a feel if it's a good fit for you. Pricing for their social media management platform ranges from $99 -$249 per user, per month.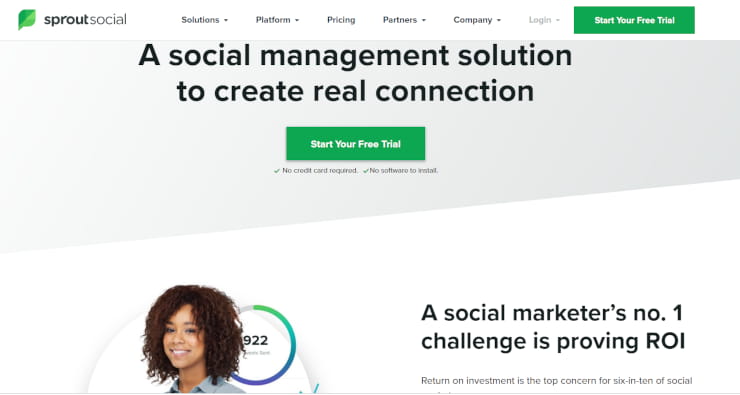 Hootsuite Another big player in the world of social media management, Hootsuite claims to be one of the original social media dashboard tools within its category. Hootsuite offers connections with 35+ social networks so there's no stone left unturned when it comes to your favorite social network. With Hootsuite you can manage all of your social media in one place and set permission levels across your team for better collaboration. Schedule, monitor, publish and analyze your social media performance as well as find new content by generating posts from hashtag and keyword searches. Hootsuite's social media management tool offers a great price for their Professional plan starting at $29/ month for 1 user and unlimited scheduling for up to 25 social accounts. They also offer a 30-day free trial. Their larger Team and Business social media management plans are built with more features and users for $129 and $599/month.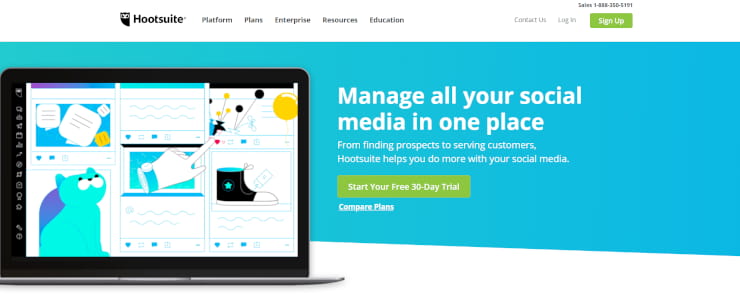 CoSchedule CoSchedule is one of the most well-known social media scheduling tools that is built for marketers to organize and schedule not only their social media but full marketing calendar as well. Whether you're a blogger planning out blog content or agency managing multiple clients' calendars, CoSchedule is a fantastic tool built for social media and the bigger picture. CoSchedule integrates with all major social networks, popular email solutions, and content tools. You can easily schedule and publish your social media posts and blog content in CoSchedule's easy-to-use social media scheduling platform as well as track performance analytics. CoSchedule offers a 14-day free trial and paid options are broken down into Individual, Business, and Agency categories. Prices for CoSchedule's social media management platform range from $20/month to $1400 based on your needs.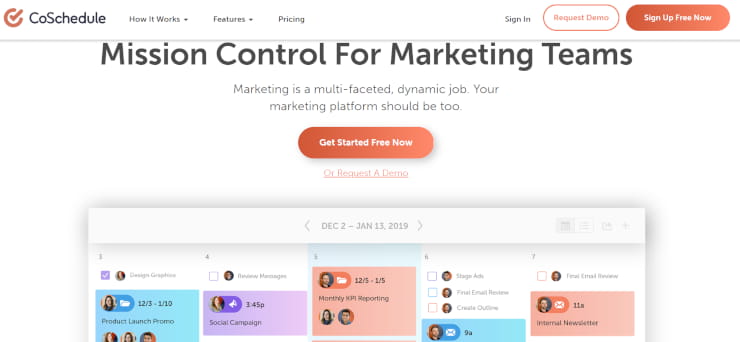 Sendible Sendible is a fantastic social media manager app with a CRM functionality built for agencies. Fully equipped with content scheduling, analytics, and calendar options, it has some great integration features including blogging platforms, Canva, and popular social networks. Sendible gives you a "priority inbox" to help you view the most important information from a single social media dashboard. You can easily switch between different accounts to help you manage multiple clients. Sendible offers a 30-day free trial and pricing starts at $29/month for 1 user up to $299 for larger teams.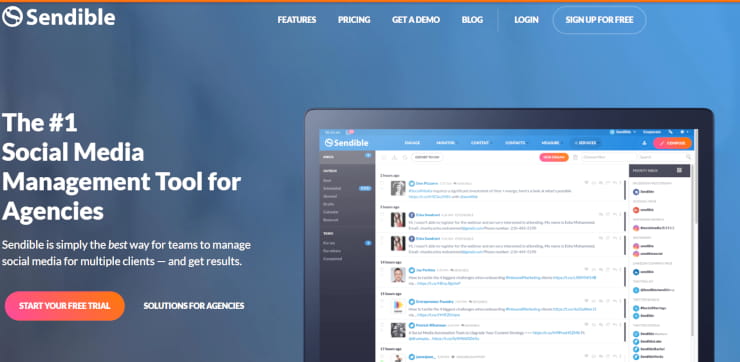 Supplementary Social Media Posting Tools
While the 5 social media management tools listed above are all fantastic options for posting and scheduling, below are some additional tools that will help you expand your social reach and automate your social media posts to save time.
Juicer As your social media posting tools are working to organize and publish content, Juicer is curating all of those amazing social posts into one simple feed for your website. Juicer is a social media aggregator that automatically curates your content and user-generated content from your favorite social media networks into one feed you can then embed onto your website or display publicly on a screen. Your website visitors can get a glimpse into your social side without having to click off your website! Juicer integrates with 15+ social media networks and offers several affordable plan options, including the Medium plan at $19/month and allows for 5 social media source integrations, filter and moderation features and custom branding.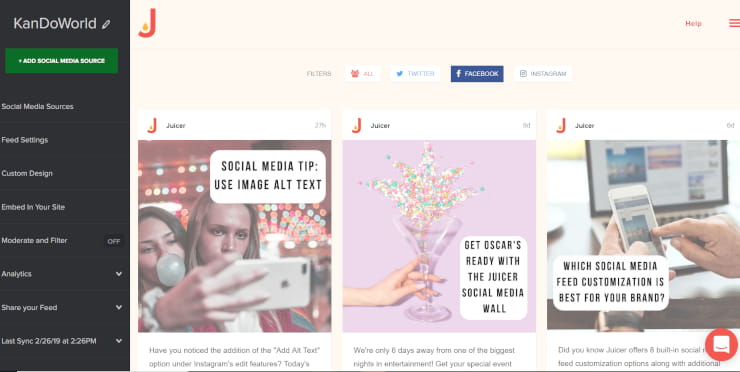 IFTT "If This, Then That" is a tool that takes your social media scheduling up a notch. IFTT combines different tools together to create "recipes", or sets of instructions. Basically, it can be calibrated with "ripple-effects" to trigger a series of social media posts on various social networks based on the rules you assign it. It takes a little getting used to but can be extremely helpful as sometimes working with so many different social media tools can be challenging. Best of all, IFTT is completely free to use!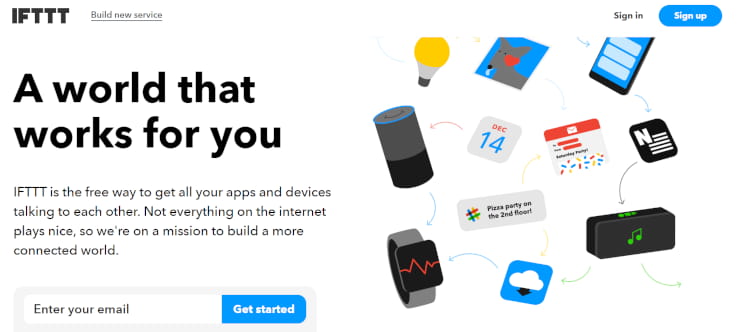 Meet Edgar At Juicer we love Meet Edgar! Not only because they're fantastic people, but their tool is really awesome. Meet Edgar is slightly different than the previous tools since it not only schedules social posts you've created but can create new posts and recycle your old ones. You can create multiple categories for different types of content such as blog posts, promotional materials, quotes, and questions. Set your posting schedule for the different categories using their content calendar. As mentioned above, Edgar recycles your updates over time, so your posts don't go to waste after their initial publishing. It takes the tediousness out of rescheduling social posts. Meet Edgar is $49 a month for 25 social media accounts and comes with a 30-day money back guarantee if you're not satisfied.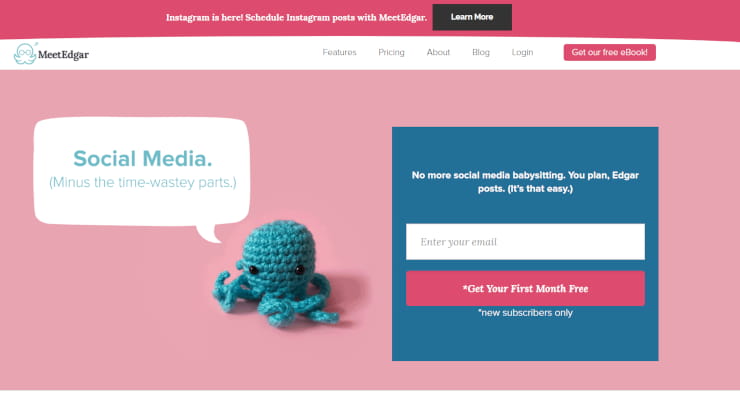 Which Social Media Posting Tools Do We Recommend?
With so many amazing social media tools to choose from, it's hard to narrow down the list. While each tool has its own special features and benefits, for many people, it also comes down to pricing.
Best Social Media Management Tools for Small Businesses & Solopreneurs
Buffer is our top choice social tool for newer social media marketers and small businesses. Their basic plan is free and the system is straightforward and their social media tools are easy to use. It's also a great choice as part of a social media strategy for nonprofits on a budget.
Best Social Media Management Tools for Agencies
For agencies who have larger budgets and big teams with multiple client accounts, our favorite social media tools are Sprout Social and Sendible.
2022 – new year, new goals! Don't let social media management run your life, there's a tool for that, you just need to choose one! Which of the social media tools above have you tried? Feel free to share in comments below!