Navigating a busy Twitter feed can get time-consuming and exhausting for a business. Whether you have unlimited time or stretching your resources thin, monitoring a Twitter feed can get hectic and really eat up the majority of your working hours. How can you stay on top of it all, especially when things can change on Twitter at the drop of a hat?
This is where Juicer comes in.
There's no denying the efficiency of working with a Twitter feed aggregator. For starters, a good aggregator will take all the relevant information you need from a business or from a hashtag, and stream it all in one place. This can nearly halve your search time, allowing your social media team to focus more on the types of content they want to put out and less on what's going on day-to-day online.
With Juicer, you can create an all-in-one Twitter feed to suit your needs in four easy steps. Let us show you how.
Step One: Sign up for Juicer
If you don't already have a Juicer account, then what are you waiting for? It's free to sign up no matter what. Take minimal effort for a maximum result when it comes to your social media presence. Juicer can take all the social media hits your audience needs to see and display them easily on your website.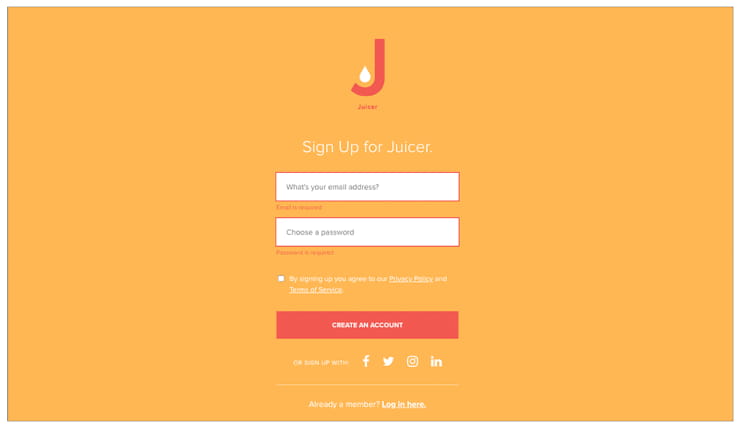 Step Two: Add Your Twitter Account
Now that you've signed up, you have the ability to add as many social media accounts as you want to your Juicer profile. Go ahead and add your Twitter account right away to get started. You will have the option to include retweets and replies. Our recommendation is to click both, as that will allow you to take full advantage of Juicer's functions.
Before you add your Twitter account, Juicer will ask you for authorization to see tweets and posts from people you follow. It will also give permission for Juicer to update your profile and post tweets on your behalf. However, Juicer will not have access to your email address, messages, or password, so rest assured that your personal information will still be protected.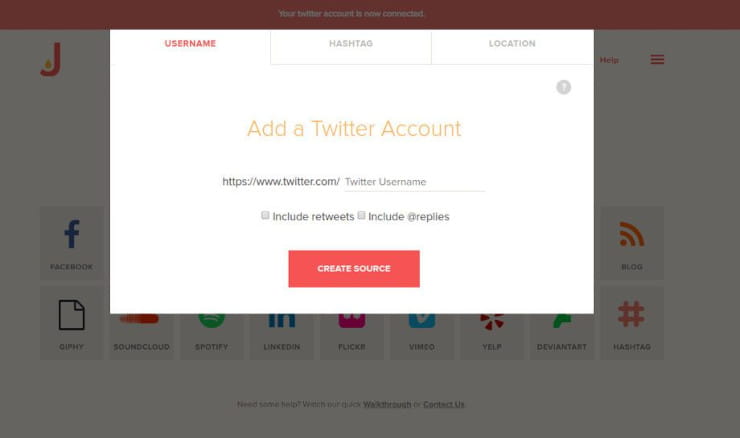 Step Three: Add a Hashtag
Don't forget to navigate over to the Hashtag tab and add a relevant hashtag that you'd like Juicer to pull information from. This is most useful when you're tracking a branded hashtag for a campaign or something related to a niche industry. Allow your audience to see fresh content related to your brand in one easy Twitter feed.
Step Four: Create Source
You're almost there! Click on "Create Source" and let Juicer automatically curate all your tweets and posts from the Twitter account and hashtag you provided. Embed the Twitter feed onto your site and experience the ease of new content regularly!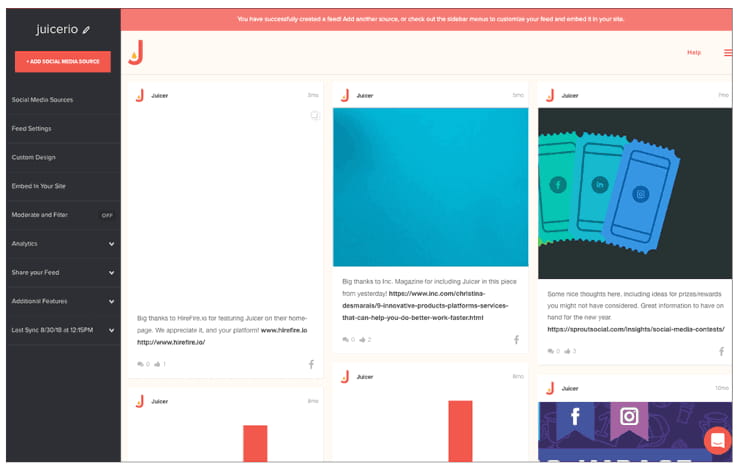 In four easy steps, you can have an easy Twitter feed to suit your needs and highlight what's most important about your brand to your unique audience. Have you set up your Twitter aggregator? Let us know how you've been using a social feed to further your social media strategy plans.