The temperatures are dropping, leaves are flushed with color, and smiling jack-o-lanterns are lining the doorsteps of neighborhoods around the country – it's almost Halloween! Embracing the excitement around holidays and seasons is a great strategy to keep your business' social media feeds fresh and fun. Whether you're utilizing content curation or hoping to concoct some creative new challenges for your marketing department, read on for 13 silly, sweet, and scary Halloween social media ideas your business should be using.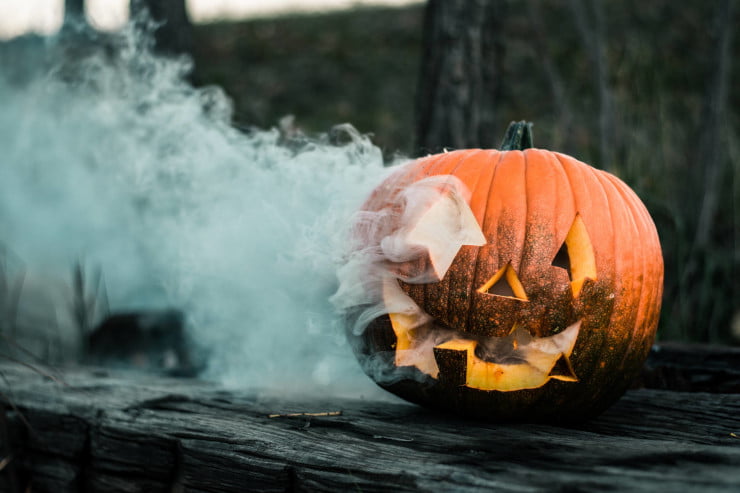 1. Halloween Games or Challenges
A subtle yet classy way to add some Halloween spirit to your business' social media posts is through a game or challenge. Consider making a game like the classic "Where's Waldo?" within a series of posts, hiding small objects like spiders, ghosts, or candy corn and seeing if followers can find them.
Depending on your brand's focus and personality, you could also create a clever Halloween social media challenge. Ask followers to leave a comment with their best Halloween or autumn-themed pun using specific words or your business' name and offer a prize for the best entry!
2. Team Member Costumes
If your office space is casual and coworkers tend to be festive, consider sharing the Halloween costumes that team members wear to work with your social media followers.
Better yet? Have one team member wear a costume to work one day per each week for the month of October and have them host a social media takeover on their dress-up day! It's a lighthearted way to celebrate the holiday and create some intrigue while still promoting your brand.
3. Branded Pumpkin Carvings
For a classic social media post that can also double as an office decoration, consider carving a few pumpkins with your business' logo, phrases, or key symbols! Put a candle inside, add some cobwebs, set the mood lighting, and snap a photo or video to share with your social media followers. This is a classy yet seasonal strategy that's sure to be a hit.
4. Halloween Pet Parade
Is your business' office pet friendly? If so, consider hosting a Halloween pet parade and feature the dogs of the office in costume! You can share cute snaps of the costumed pets, or even post a live video feed of the critters strutting their stuff through the office halls. Social media followers can vote live for the pet's costume they like best. Don't forget to have a pet-safe Halloween treat for the best-dressed pup!
5. Silly Scare Videos
If your brand is known for having a vibrant personality, consider tapping into the spooky side of the Halloween season and create a series of social media scare videos. Whether you jump out at a coworker with a funny mask on or prank teammates with fake plastic spiders in the company refrigerator, these videos are sure to boost your social media engagement! Reminder, the scares or pranks should be silly and not dangerous – safety should always be the first priority!
6. Halloween Baked Goods Competition
Everyone likes sweet treats! This social media idea is a perfect way to treat your coworkers and your followers. Host an in-office baking competition and bring in Halloween-themed desserts! Whether it's a haunted house cake, pumpkin cake pops, ghost cupcakes, or other darkly delicious confections, there are so many creative ideas to play with. Have employees – and social media followers vote on their favorite treats!
7. Share a Hauntingly Festive Playlist
Nothing gets you into the Halloween spirit like some cryptic tunes. Curate a playlist of music that screams Halloween, from classics like "The Monster Mash" to instrumental soundtracks from Halloween movies, to contemporary jams that can tie in like Stevie Wonder's "Superstition". Share the playlist as a gift to your social media followers!
8. Halloween Memes
If your audience is looking for a laugh, consider creating some Halloween-themed memes. These can relate to your general industry, specific products and services, or just the season in general! These clever little graphics tend to have great potential for getting shared!
9. Jump on the Pumpkin Spice Train
Love it or hate it, pumpkin spice is now a key component of the fall season. Brainstorm ways you can harness the power of pumpkin spice for your business' social media account. A few ideas include creating a video or Boomerang clip of coworkers clinking their pumpkin spice lattes together, or an instructional video on incorporating pumpkin spice into your meals.
10. Sweet Treats with Your Logo
This idea makes for a sweet series of social media posts along with a gift to your clients or coworkers. Order a few batches of cookies or cupcakes in seasonal flavors like pumpkin or apple and have your business' logo stamped in the icing. You can take a fun, artistic images of the treats themselves, along with photos of your happy clients receiving their gifts!
11. Classy Autumn Themes
If you're looking to get into the spirit while maintaining a high standard of decorum on your social media, perhaps the best strategy is sticking with more neutral autumn themes. Colorful leaves and landscapes, festive cornucopias, corn mazes, scarecrows, and other symbols of the season can be subtle yet spirited additions to your social media feeds during the fall.
12. Create a Parody of a Halloween Song
Consider rewording the chorus of a catchy Halloween song to be about your business! This can make for a clever jingle to be used as a mini-commercial, or make for a parody video to delight and entertain your social media followers. Get the whole office in on the action and it makes for a fun group activity!
13. Curate the Best Halloween Content From Coworkers & Clients
When in doubt, use the power of content curation to share the best autumnal and Halloween content from your coworkers and clients. This is a great way to have a steady stream of posts on your social media accounts while also strengthening your community by featuring other people!
Content Curation for Halloween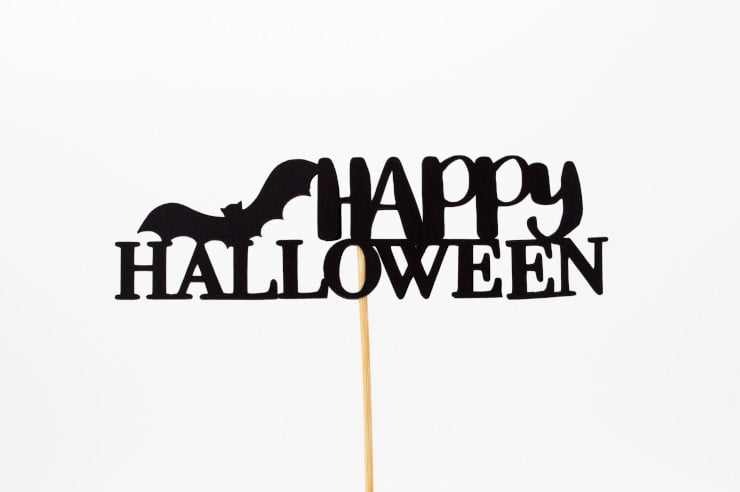 Content curation for Halloween social media is a great way to add some exciting posts to your content calendar. It's important to have a plan in place in advance to ensure that this social media tactic works well for your business.
Getting Started with User Generated Content
The easiest way to get started is to let your followers, clients, and employees know that you're interested in the content they are creating. This can be done by a series of posts notifying followers that they have a chance to be featured on your social media. You can let them know about any guidelines you may have as well as the special hashtag they should include on posts to help your team find them.
You can opt to have one universal hashtag for content curation (usually the name of your brand, perhaps with a slight modification), or have additional tags that can help sort user generated content by theme or contest. An instance where this might be a good idea is if you're hosting a specific challenge around a theme or holiday and want to ensure those posts are kept separate!
Legal Protections of Content Curation
It's important to make sure you stay out of trouble with the legal system when participating in the use of user generated content. It's safest to assume that all original content on social media belongs to the creator and is only able to be shared at their discretion. Be sure to ask the original poster if their content may be shared on your business' feed and wait to post it until you've been granted permission. It's also viewed as a best practice to tag and credit the owner of the content when you repost it.
Benefits of Content Curation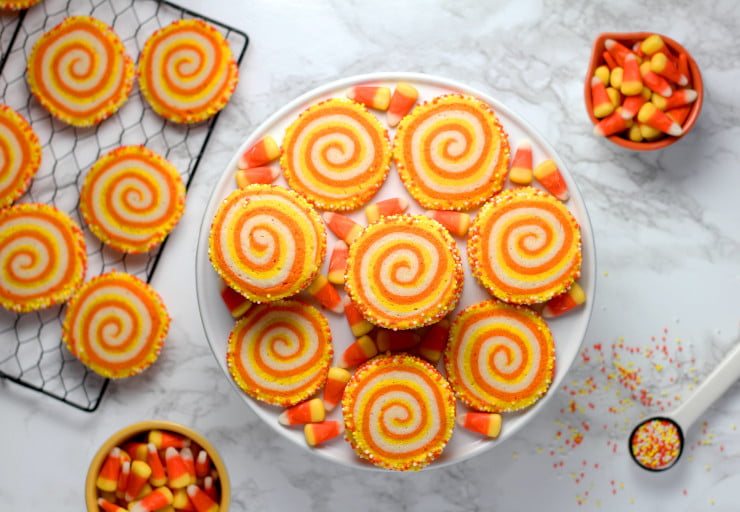 Curating content on your social media feed poses several benefits for your business. First, the opportunity to create trust between you and your followers (who are potential customers). Several studies have shown that social media users are more likely to trust and believe the posts made by other customers than they are posts straight from the company itself. Sharing posts that demonstrate a user's experience with your business can help reinforce those positive qualities you want customers to associate with your business.
The second benefit of content curation is creating a community. One of the primary metrics to judge the strength of a business' social media accounts is engagement. Folks tend to comment, like, and share, social media posts that they feel connected with and are excited about. The relatability factor of user generated posts can help increase opportunities to spark dialogue among your followers and strengthen that sense of community!
Finally, using content curation as a social media strategy is a clever way to keep your social media feed active and filled with unique posts. This can help keep your social media team's creative focus on those big campaigns and even provide new ideas for the future.
Have you used content curation for Halloween posts or another festive season on social media? Share your best tips and tricks with our Juicer community!