A strong social media strategy is essential to connect with your target audience. But for some sites and brands, social media can be a tricky marketing sector to tackle. Luckily, WordPress has so many built-in conveniences to help make juggling a social media campaign on a WordPress site incredibly easy. The framework of WordPress, the ability to use plugins, and the vast amount of helpful knowledge online make it much easier to run a social media campaign on a WordPress site than it is on other website platforms.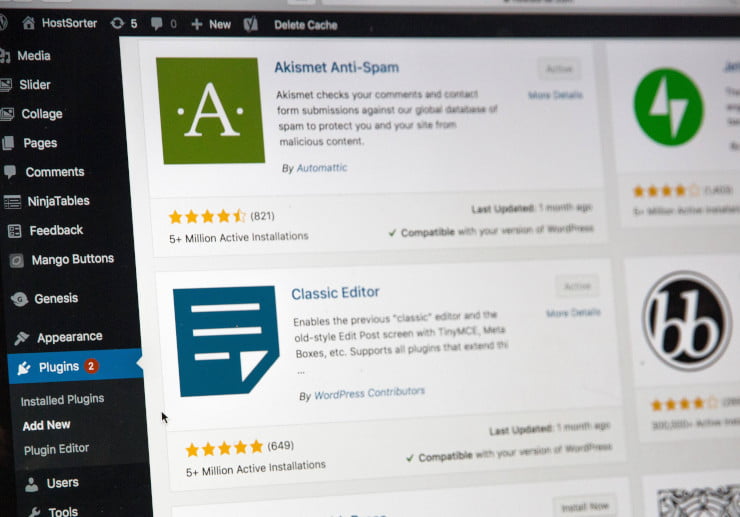 We put together some social media tips and tricks for WordPress sites to help you build your social media strategy and know more about which WordPress plugins and apps are at your disposal.
Utilize Content Curation
There are many ways that content curation can come in handy for your WordPress site's social media strategy. You can use content curation to help find content you want to share with your followers. Content curation tools and plugins can also help you aggregate your own social media posts or comments tagging your brand on social media.
If you're looking to start using content curation for your social media strategy, there are lots of great tools available. Here are some of the most popular free social media content curation tools:
Automate Social Media Tasks
There are a lot of social media tasks that can be automated. A good rule of thumb is if a human doesn't need to do it, for example writing a social media post or choosing an image for a post, then that task can more than likely be automated. Here are just a few examples of commonly automated social media tasks on WordPress sites:
Sharing new blog posts to your social networks
Archiving past social media posts
Collecting social media comments in an easy-to-read file
Curating social media content
Posting on social media on a schedule
Welcoming new followers
Gather a list of your followers
Monitor your competitors
To get started using social media automation, you'll need to decide what tool you want to use. Here are some common free and paid social media automation tools that you can use with your WordPress site:
Incorporate Your Social Posts on Your WordPress Site
There's a term called "Social Proof" that basically means that if people see others saying good things about a brand or product, they are more likely to trust that brand or product. A great way to embrace this concept is to share on your WordPress site what other people are saying about your product or brand on social media. Incorporating your own social posts and the posts from others on your WordPress site adds an element of authenticity that goes a long way with consumers. It also helps to humanize your brand and makes it easier for your audience to connect with your brand's message and values.
If you're interested in adding your social posts to your WordPress website with a WordPress social wall plugin, here are a few social wall tools that can help you do that:
Make it Easy For Visitors to Follow and Share on Social Media
Everything gets a bit fast-paced on the internet so it's best to make things like following, liking, and sharing social media posts on your WordPress site as easy as possible for your visitors. Building in the ability to like social media posts, blog posts and share content on your site will help tremendously with your social engagement by offering more opportunities for your audience to engage with your brand. The best ways to make it easier for visitors to your WordPress site to engage with your brand on social media are to add social sharing sidebars, ways for visitors to like your posts and easy access to follow your brand on each of your social channels.
There are a lot of wonderful social media integration tools to help visitors like, follow, and share your posts. Here are some that you can use with your WordPress site:
Analyze Your Social Media Data and Optimize Your Strategy
Learning from your social media campaigns is crucial if you want to make sure that you're improving and evolving your strategy. We rarely get things right the first time, so it's important to learn from what went well and what didn't to optimize our social media strategies. Use A/B testing, monitor your follower growth, keep track of which posts are getting high engagement and which posts aren't. This way you'll have the data and information you need to learn from your past social media campaigns.
WordPress sites have many social media analytical tools to choose from to help optimize social media campaigns, including these:
There are lots of tools at your disposal for WordPress sites that will help you take your social media strategy to new heights. They could even make your day-to-day marketing activities a bit easier or help you better understand how to run your campaigns. We hope that these social media tips and tricks for WordPress sites will help you feel more confident in your brand's social media strategy.