Posting to social media for a brand or business is in many cases a full-time job in itself. Wouldn't it be nice to free up some of that extra time spent creating posts with social media automation tools?
With the rise of social media automation tools, you can automate your social media posts through scheduling, curate content for new posts, engage with your followers, and even obtain valuable insights from how your social media channels are performing.
In this guide, we'll show you many ways that you can automate social media by taking advantage of automated posting, engaging with your audience, and more.
What Are The Best Social Media Automation Tools?
There are a number of options when it comes to social media automation tools and some social automation tools will help out with more than one area of social media management. Here we'll break down some of the most popular tools for social media automation and how you can use them to the fullest:
ViralWoot:
ViralWoot is one of the best free social media automation tools built for scheduling and analyzing posts for Instagram and Pinterest.
Hootsuite:
A well-known automatic social media posting, scheduling, monitoring, and measurement tool, Hootsuite supports compatibility with Twitter, Facebook, WordPress, Instagram, Pinterest, and YouTube.
Buffer:
Buffer has a suite of social media management and social media marketing automation tools that support Facebook, Instagram, Twitter, LinkedIn, and Pinterest. Buffer allows you to schedule, report, and publicize social media content.
Chatbots
If you're looking for something more interactive, chatbots are great to use alongside social media automation tools. Social media chatbots are programs designed to automatically engage with messages they receive. They are bots that provide a simulated human experience for many areas of your business. You can program social media chatbots to respond in the same way each time, to respond differently to messages with specific keywords, and even to use machine learning to learn the more they interact and adapt their responses to fit the situation.
Chatbots can be used in chat mediums such as SMS text, website chat boxes, customer service interactions, and social media messaging services that utilize chat like Facebook and Twitter to receive and respond to messages.
There are social media chatbots with all kinds of personalities and features to choose from. Some chatbots are funny and quirky like Cleverbot, a chatbot that chats with real people and learns as it goes.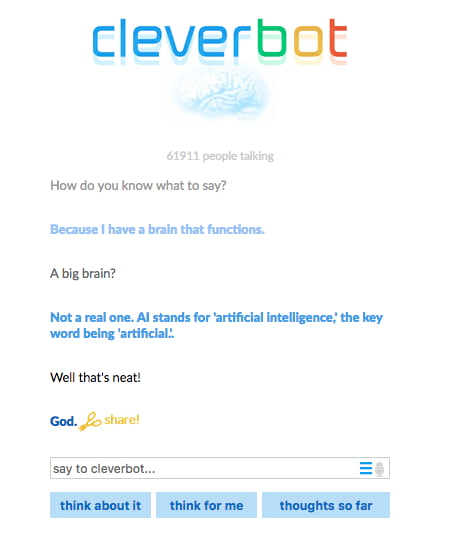 Chatbots are great for many elements of your business: helping to guide users to their desired goals, generating leads and revenue, engaging users in a unique way, providing support after business hours, and above all, saving your business time and money.
Cloud Connector Social Media Automation Software
I've saved these two for last because they are cloud connectors and offer such an unimaginable amount of possibilities so social media automation that they're basically in a category or their own.
IFTTT:
The name means (If This Then That) which is a good way of looking at this automation tool. IFTTT creates what's called a recipe that allows you to connect two unrelated platforms and have them work together to automate something really useful.
For example: Connecting an RSS feed from Entrepreneur (with specific keywords selected) and LinkedIn. Having IFTTT automatically post the articles from Entrepreneur that match your keywords to your LinkedIn feed. That way you never have to remember to share something new on LinkedIn.
Related: Complete guide on embedding LinkedIn feed on website
There are two ways you can get started with IFTTT social media automation: choosing an existing recipe or creating your own. IFTTT has thousands of automation recipes made using hundreds of different Apps so the possibilities are almost endless.
Some of the wonderful examples of social media recipes for automating social media posting, scheduling, tracking, engagement, and more are:
Use RSS feed automation to curate and share content on your social media channels
Use keyword searches on social media platforms to find untagged brand mentions and send them to an email, Google Doc, etc.
Use location targeting to Tweet to people in a specific location (like your business location).
Use Google spreadsheets to automate the collection of all of your past posts on your social media accounts.
Track competitor activity on social media and record it to a Google Doc.
Use RSS feeds to automatically share your new blog posts to social media.
To create your own IFTTT automation recipe, you're going to follow the instructions on the site.

First you choose an "If this" situation by selecting an App and a trigger (Ex: Social Media account and a keyword).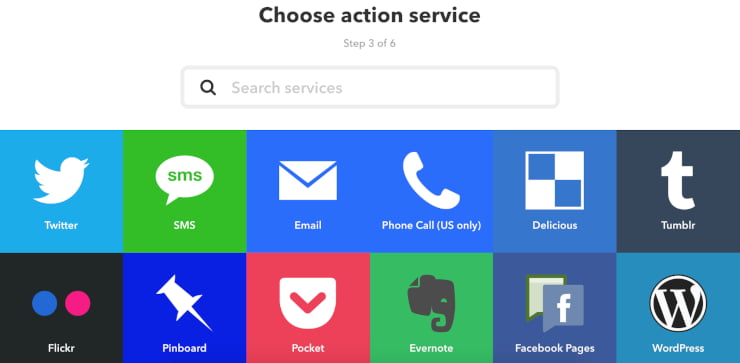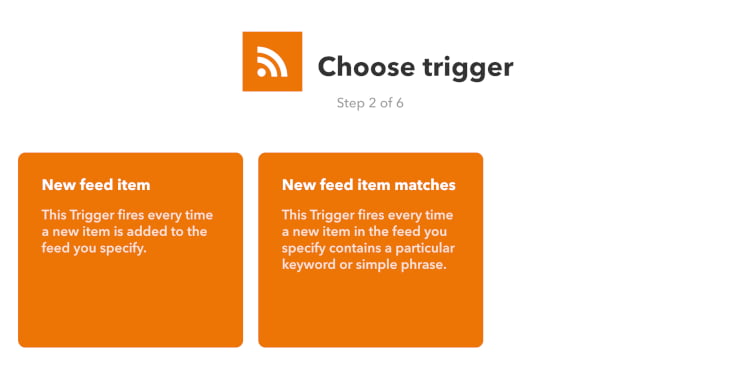 Then choosing an App and action for the "Then That" portion of the recipe that you want to automate (Ex: Google Docs and create a new entry in the doc).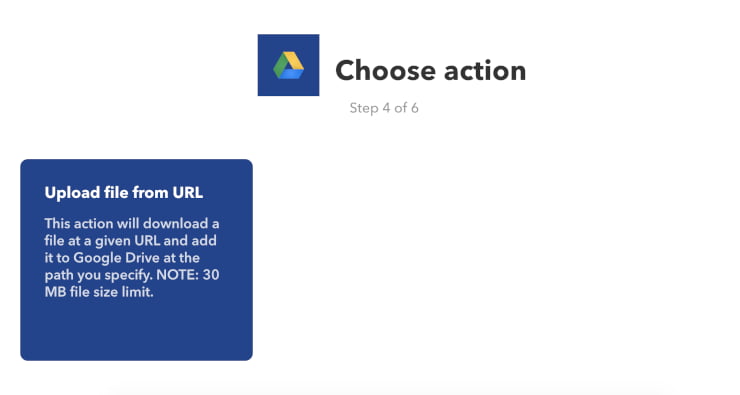 Zapier:
Similarly to IFTTT, Zapier can also be used for automatic social media posting. Zapier is an automation cloud connector tool that uses "Zaps" to connects two platforms using a trigger and an action. A few examples of some useful social media automation zaps are:
Zaps to share new content: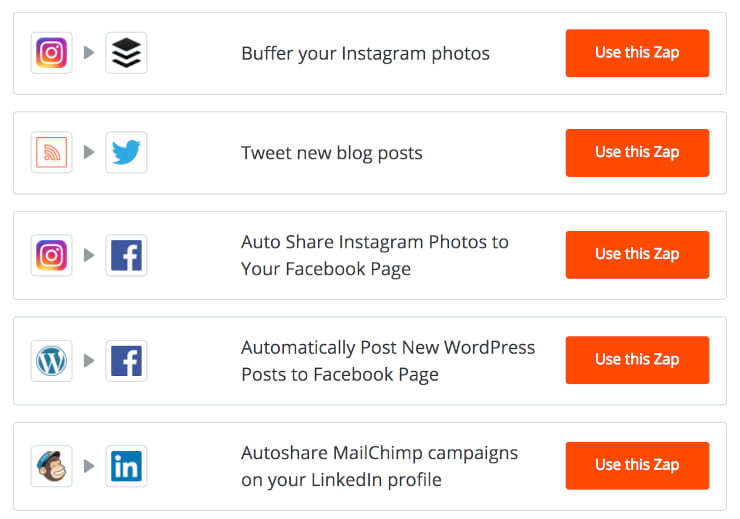 Zaps to promote upcoming events: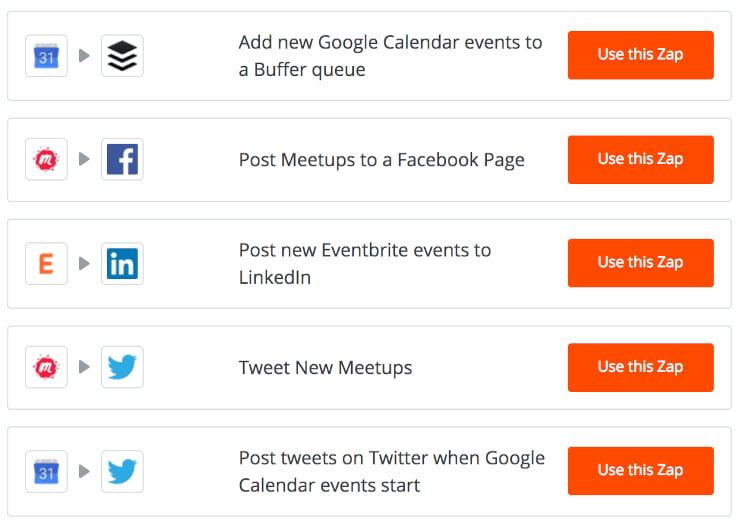 Zaps to monitor and track your brand: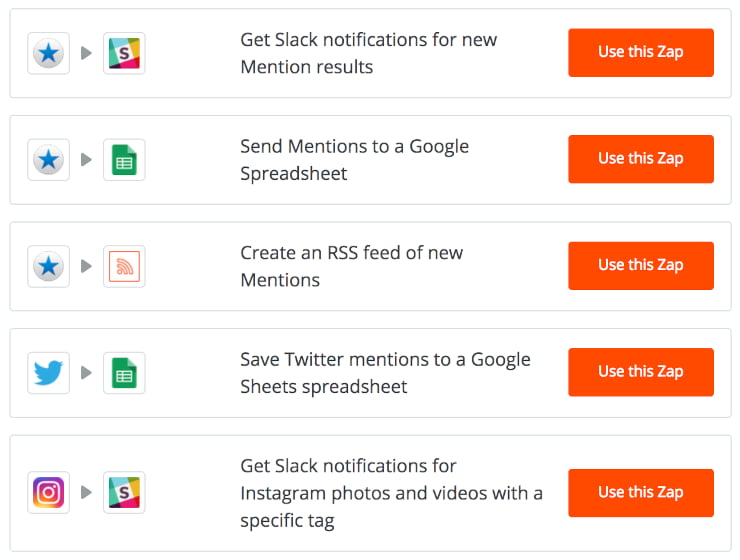 Zaps to share content between your social accounts: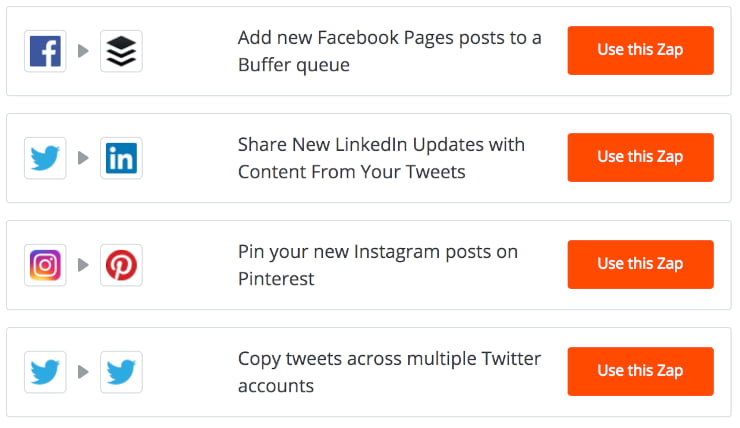 You can also create your own automation recipes with Zapier using the thousands of integrations that they support. You can create your Zaps from scratch, use existing templates and tweak them to fit your needs or use the Zaps editor to create completely custom workflows.
To create your Zaps from scratch, first you're going to choose a trigger app.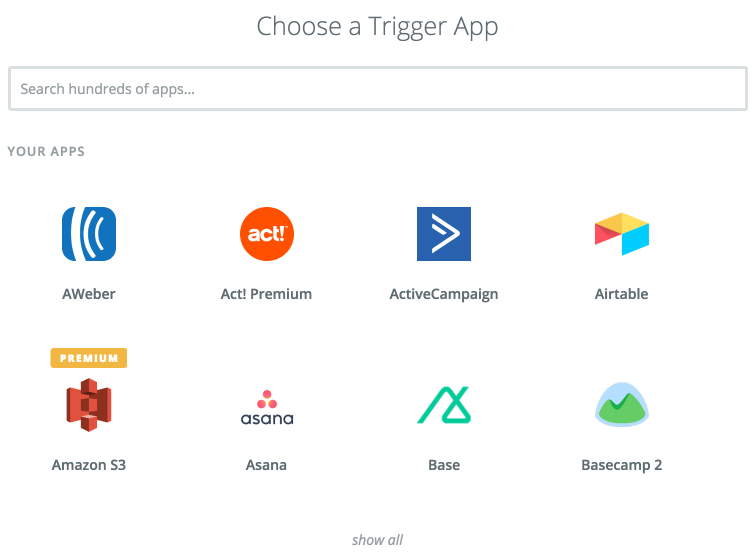 Next, choose the trigger for the app you selected.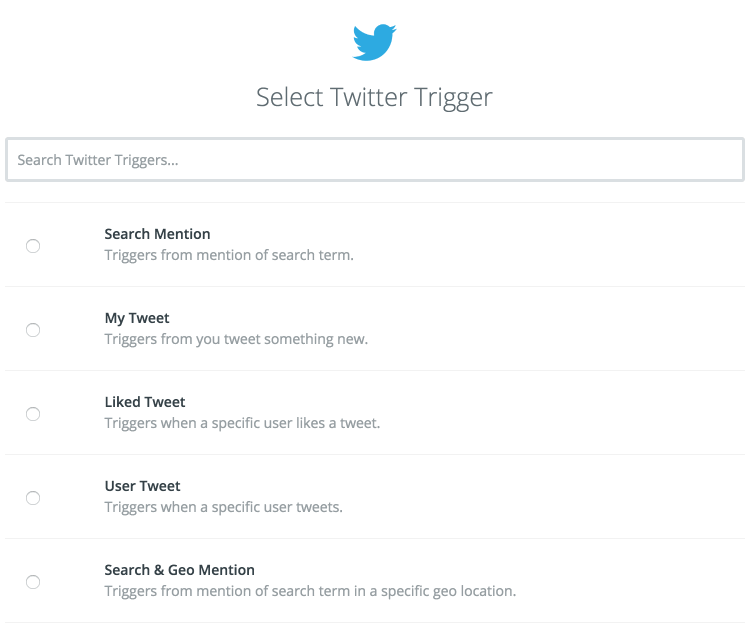 Then connect your account for the trigger app.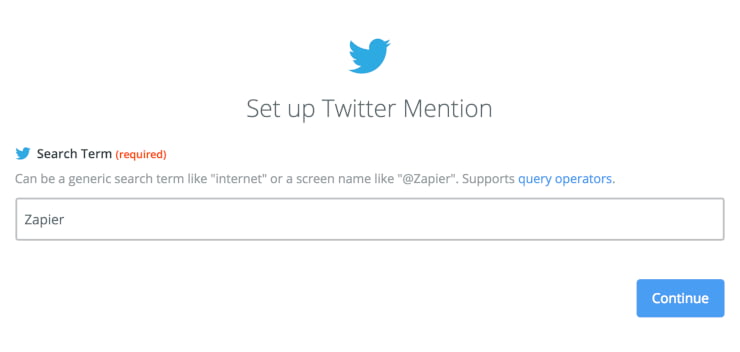 Edit the options available for the trigger app.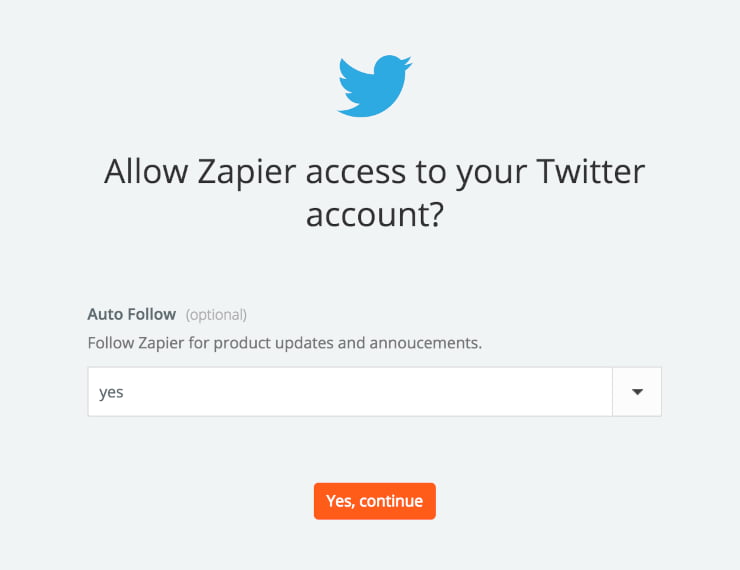 Lastly, test your trigger app's portion of the recipe.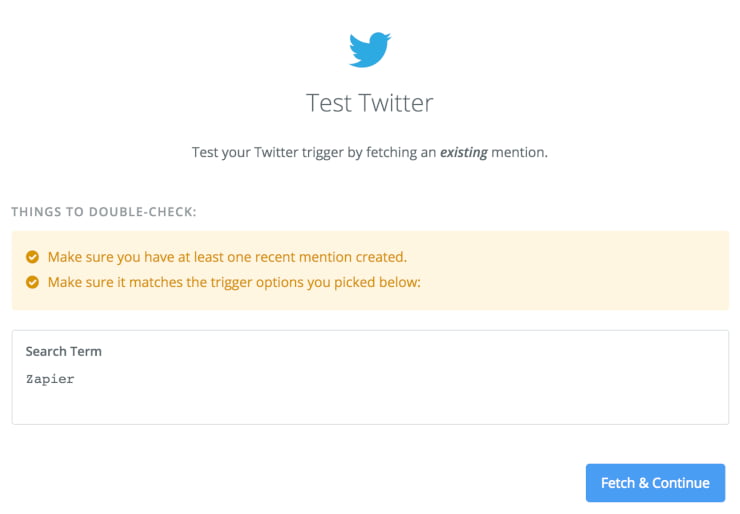 Then your trigger app is ready. Next, we'll follow similar steps to setup the action app. Choose the action app you'd like to use in your Zap.


Then pick the action you'd like the app to carry out.

Connect the account for the action app.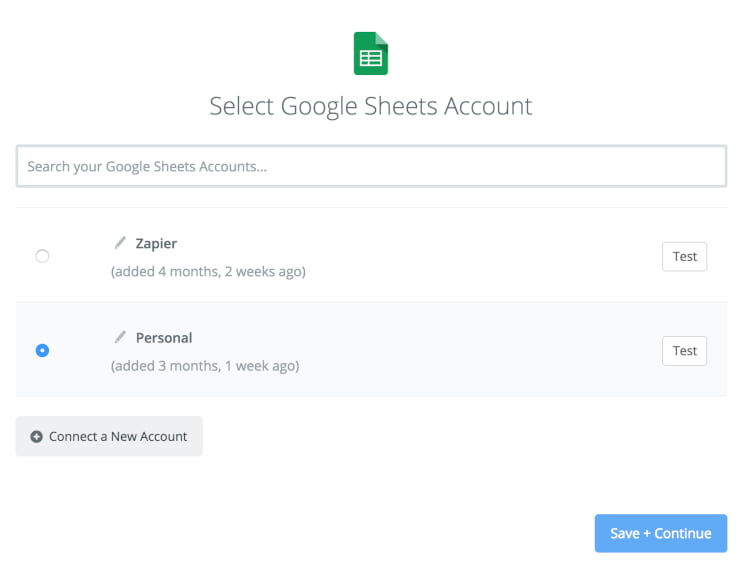 Setup the Zap's template and customize it to fit your needs.

Finally, test your action app and test the whole thing. Once you get the okay that your new Zap is working, all you have to do is name and save your custom Zap.
What you can't automate on social media
Social media automation can never replace human interaction and connection. After all, it is social media. So never try to use social media automation to create creative social media content or for having personal conversations with your followers. It's always best to have a human touch for these two crucial elements of social media management.
How will you automate your social media?
Now that you've learned a number of ways to take some of the burden of managing social media off your plate, which strategies will you use to set up automatic social media posting, scheduling, engaging and more?
Looking for more ways to make social media management easier? Juicer has social media aggregation tools that help bring all your social channels together. Sign up today for free!