Instagram is a welcoming environment for all types of artists; painters, photographers, bakers, dancers, architects, sculptors, the list could go on for days. The medium of Instagram lends itself well to these artists offering a social space for artists to share their work, receive feedback, connect with others, and find new inspiration.
Artists utilizing an Instagram aggregator are able to take their Instagram community a step further by encouraging visitors to their blog or website to engage with their Instagram posts. If you don't know how to do that, check out our easy guide to add Instagram feed to website. Instagram aggregators help convey the breadth of their work, how people are responding to their art and help to open up potential partnership and sponsorship opportunities as an Instagram influencer.
There are many artists that have become Instagram influencers and have a passionate following behind them. Each artist embraces their own particular style. Here is a look at influential Instagram artists, from all kinds of mediums, to help inspire you to share your own art.
Dan Lam @sopopomo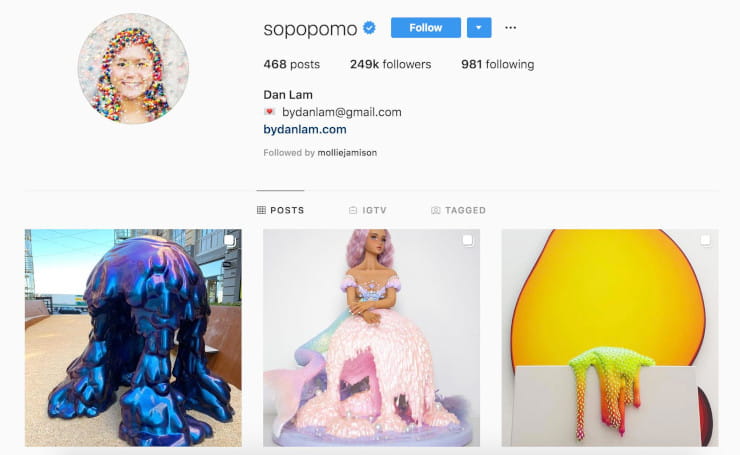 Dan Lam is a Dallas native and an incredible artist who took to Instagram to sell her pieces. They are full of color, life and have their own special flair. Her art has become a huge success and she now sells pieces for as much as $8,000, depending on the amount of time, materials and labor involved.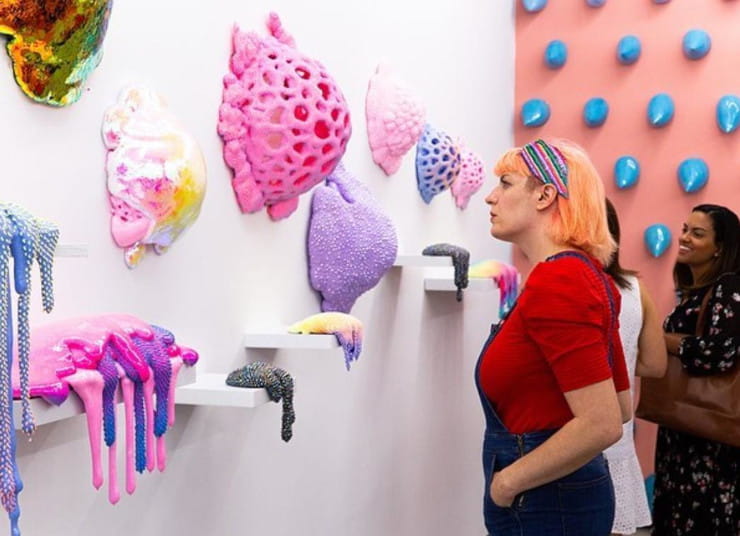 Untreated Art @untreatedart


Untreated Art creates beautiful woodworking pieces by incorporating fractal burning and epoxy resin. The finished product is breathtaking, producing a look of a river flowing through the pieces of wood. Jeremy Elkins, the artist, says "My aim is simple, to create something that both serves a useful purpose while combining colors of classic and new age artwork, all into one piece that can be visually stimulating and practical."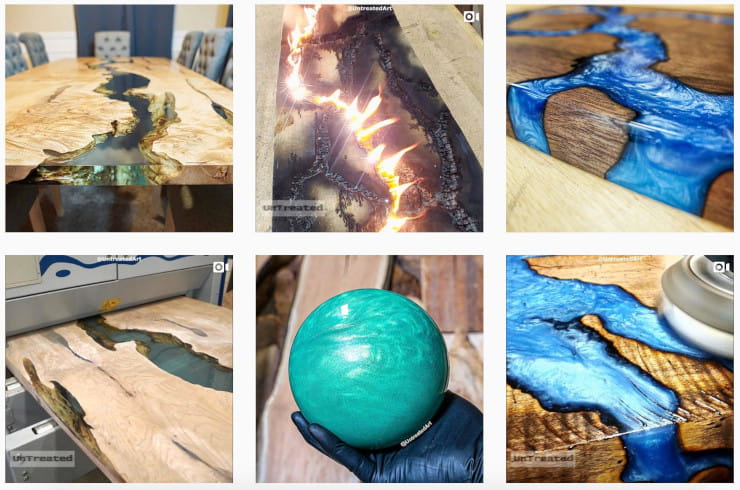 Antonio Davis @davis.antonio


Also dubbed the "mouth painter" Antonio Davis is an unbelievably talented artist who creates stunning pieces of art by painting with his mouth. Antonio was shot in the chest when he was 19 and is now a quadriplegic. After many years of practice painting by holding the brush in his mouth, Antonio is now an accomplished oil painter.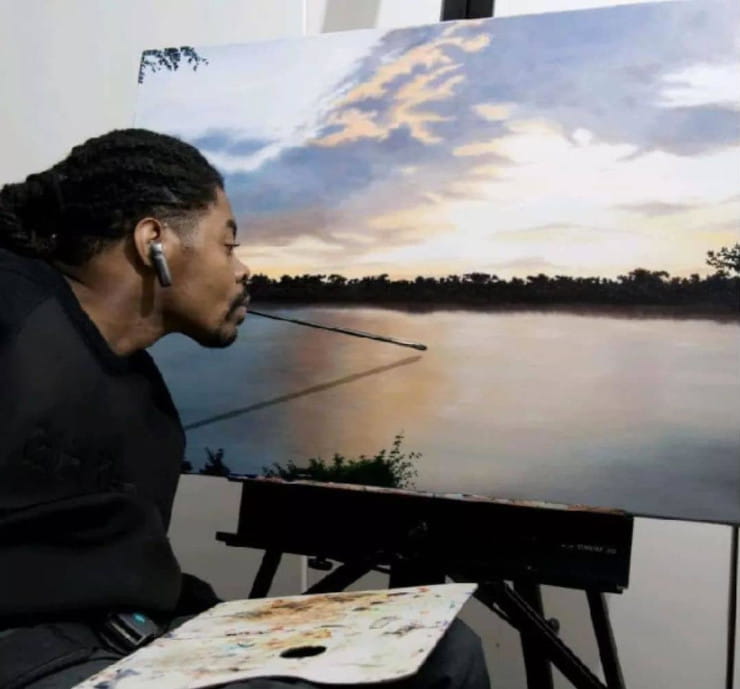 Sweet Josie Bakes @sweetjosiebakes


Sweet Josie Bakes is a self-taught Toronto confectionery artist known for baking and designing amazing custom desserts. She also teaches classes and workshops in confection art. Her treats are so incredible you would likely want to put them in a cold storage display if they weren't so delicious!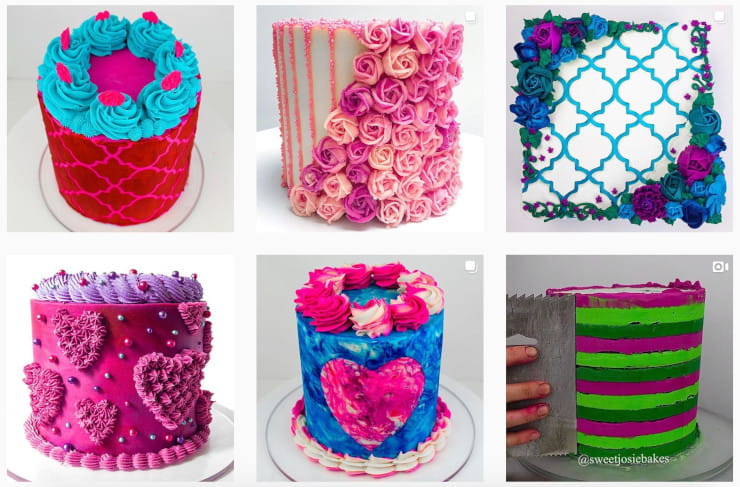 Adam Senatori @adamsenatori


Adam Senatori is a well-known drone photographer who captures magnificent aerial shots of extraordinary places. Adam is based in Madison, Wisconsin and specializes in travel lifestyle, aerial perspectives, and environmental portraiture. His photography gives viewers a glimpse of beautiful landscapes from a point-of-view that's impossible for us to see on our own.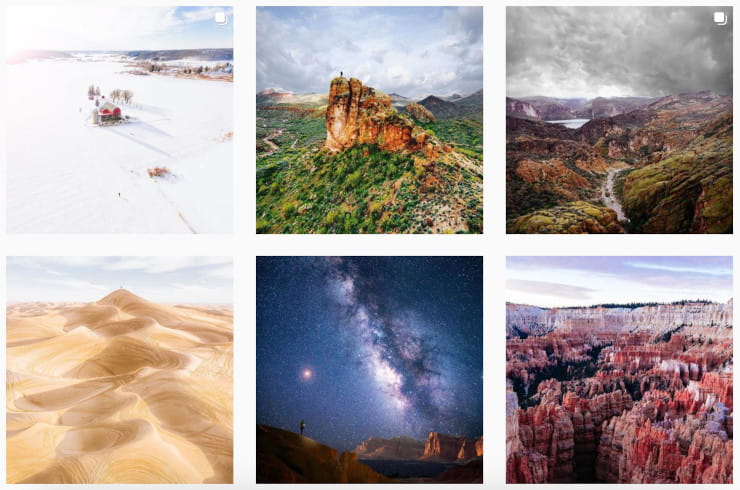 Each of these artists creates truly incredible and unique works of art that their Instagram communities absolutely adore. We hope that these artists gave you the courage and inspiration you need to share your art with the Instagram world.
Are you a creator? You can change your website into a beautiful portfolio with Juicer.