Whether we're checking in on our friends, keeping up with the news, or looking over reviews to help us decide what to buy, social media has become a huge part of our day to day lives. Social media can become overwhelming if you let it, but there are people that can help guide the way. These people are often referred to as social media influencers, and many of them are normal people rather than celebrities. So how do you become a social media influencer and why would you want to be one?
A Social Media Influencer's Day-to-Day

What it's like to run an influencer business
Who is a good fit for this business
Common misconceptions

Starting an Influencer Business

The social elements of the business
Understanding your niche and audience
The logistics of starting a self-employed business

Important Laws a Social Influencer Should Know

Federal and State business laws
Self Employed Taxes

Expanding and Evolving Your Business

Promotion and Marketing
Engaging followers
Building a team

Social Influencer Income

Earned rates on social
Managing Business expenses
Free stuff and Sponsorships

Fashion/Beauty Influencers
Travel/Lifestyle Influencers
Celebrity/Entertainment Influencers
Sports Influencers
Gaming Influencers
Health/Fitness Influencers
Family/Home/Parenting Influencers
Business/Tech Influencers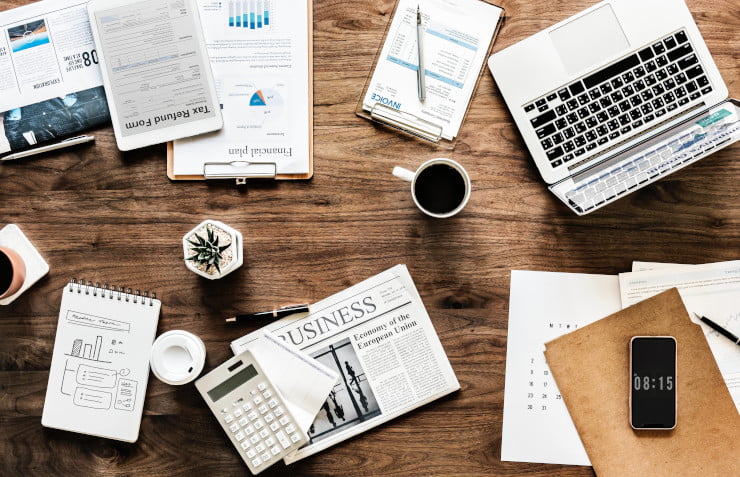 How to become an influencer and what it's like to run a social media influencer business
So what is a social media influencer? The main idea of a social media influencer is that you become an inspiration for other people who follow your posts Whether it's business advice, decorating tips or new recipes to stay healthy, or just living vicariously through your life; your followers enjoy the content you post.
A social media influencer's life is almost like a reality show with breaks throughout the day or week. You're broadcasting your life, your interests, your strengths, even your weaknesses for others to absorb. You need to be consistent, not only in how often or when you post but in the style of content you're posting. Keep true to your brand voice and what your audience is looking for from your social channels.
Who is a good fit for this business
If you have something you're passionate about, whether it's a hobby, lifestyle, career path, etc, and you enjoy posting and engaging on social media, then you could enjoy a career as a social media influencer. Since it will require a large amount of time devoted to your chosen topic and using social media, you need to love them both.
Common misconceptions about being a social media influencer
It's not all glamorous being a social media influencer and there is a lot of work put in behind the scenes that you may not realize. For vloggers, there's expensive equipment for filming, lighting and editing, for home design and DIY influencers, there are upfront costs to their projects. Most people who become an influencer also worked hard to build their following to get where they are today and didn't experience overnight (even over a year) success.
Understanding your niche and audience
You need to decide what topic(s) you're going to cover as a social media influencer. It's best to not spread yourself too thin on the topics you cover, unless you feel you have enough unique content to provide for each of them. It's a good idea in general to try to take a unique approach to a topic that is widely covered. There are hundreds of thousands of beauty bloggers and social media influencers out there, so if you want to be a beauty blogger, what would make your channel captivating and different from all the others?
Once you decide what kind of influencer you want to be, you need to start getting to know who your audience is. This will define how you post and engage with them. Do some research on similar influencer channels and learn more about your potential future audience. Whatever you discover will help shape what your social media influencer business stands for as a brand.
The social elements of the business
Once you decide what niche you're going to focus on as an influencer, you need to decide which social channels you're going to use as an influencer. YouTube? Instagram? A Blog? Twitter? Pinterest? Facebook? Snapchat? Or a combination of a few.
Then you will need to decide a schedule for posting and create a content calendar that shows when you'll be posting over the next few months and what topics you're going to cover in those posts.
The logistics of starting a self-employed business
Before you start working as a social media influencer you'll need a plan on how you're going to setup your business, market your business and cover any initial costs. Then, you'll want to legally establish your social media influencer business as a business. This can help when it comes to taxes, tracking expenses for you business and prevents you from being personally liable if someone was to sue your social media business.
Next you'll need to learn about what to expect when dealing with taxes for your business, which I cover in the next section in more detail. You'll also want to set up a business bank account for your business. This will help you gauge the financial success and growth of your business as well as simplify the process of filing taxes for your business.
You will also want to get business insurance, to protect yourself and your business, and obtain any business permits required by federal and/or state law.
Once all of the logistics of getting the business's framework together are setup, you should begin establishing your web and social media presence as an influencer.
Federal and State business laws
If you plan on making your influencer business official, there are certain small business laws and licences you should be aware of. Many of these are available on the Small Business Administration's website and they cover both the federal and state licences and permits needed for a small business.
Self Employed Taxes
You also need to file your taxes as Self Employed using a 1099 tax form. When filing your taxes as a Self Employed professional, it's recommended to set aside 8% of your income for taxes. If you owe more than $1,000 in taxes, you are required to pay your taxes quarterly, instead of all at once at the end of the year. If you choose not to pay your taxes quarterly, you will receive a penalty for late or insufficient payments. The current penalty is 5%, calculated from the due date until the payment is made. If your payment is a month late, you'll owe 5 percent of the amount of the payment for that month (for example about $2 on a $500 quarterly payment). For more information about filing for taxes as Self Employed, check out the IRS's website or guides like this one by Intuit TurboTax.
Promotion and Marketing
The most important thing above all others to grow your business as a social media influencer, is to post regularly. You don't have to be stunningly creative each time you post, just make sure you do post. This will grow your following as a social media influencer faster than anything else.
After that, there are many books and guides online about social media marketing, such as Contagious: Why Things Catch On by Jonah Berger and Neil Patel's Social Media Marketing Guide. Learning how to market and promote your business will set you apart from many others who decided one day they wanted to be a social media influencer by just posting.
Develop relationships with other influencers, local brands and other sources to help mutually promote each other and spread the word about your brand. This can also open up opportunities for new relationships and potential sponsorships.
Engaging followers as a social media influencer
You don't need to reply to every comment but adding social engagement with some of your followers can help turn a follower into an advocate for your brand. It also gives you another chance to let your brand's personality shine, cement the authenticity of your brand and show your audience that there is a real person on the other side of that screen.
Building a team
If you want to become an influencer, at some point, you may want to enlist help with your social media business. If you have the budget in your business' revenue and your workload is becoming more than you can take on alone, then it's worth looking into hiring an extra hand. If things are getting a little overwhelming but you're not quite ready to hire someone to help there are also tools available like Juicer's social media aggregator. With Juicer you can bring together all of your channels in one place and add your full social stream to your website. This will also make things easier once you're ready to bring someone else on board.
Earned rates on social
Some social channels will provide ad revenue once you reach a large enough audience. Social Blade has even created a calculator for YouTube to allow you to estimate how much advertising revenue you can generate based on your daily views.
Other channels' posts have a relative value based on your following on that channel. For example, Instagram.co found that influencers with:
Fewer than 1,000 followers charge $82.60 per post on average
Between 1,000 and 9,999 followers charge $107.50 per post on average
Between 10,000 and 99,999 followers charge $240.20 per post on average
More than 100,000 followers charge $763.30 per post on average
These numbers dictate how much you would charge another brand to post on your channel. The amount varies for other social platforms but the number of followers in the tiers above is a common gauge for how much to charge.
Managing business expenses
Depending on the channel you're using, your ongoing business expenses are likely going to be very low. You'll likely to have one-time expenses on equipment (a camera, lighting equipment, recording tools, sound capture tools, etc) but these won't be ongoing monthly expenses for your business.
The most common monthly expense for your business will be editing software, a website (if you decide to have one), and possibly some social media software for marketing, managing, posting, etc.
Free stuff and sponsorships
When your social media channel begins to grow, you may experience offers to try products or experiences for free to advertise about them on your channel. These can be great opportunities to form ongoing relationships with other brands and show the types of products/services/experiences your channel supports.
Some larger brands will even form an ongoing sponsorship agreement, the terms of which would be decided on by the brand and yourself to determine how long the sponsorship would be, how often you would post about the brand, etc.
Another way to earn some extra money after becoming a social media influencer is to use Affiliate Links that pay you a commission if anyone buys a product or service you mentioned by clicking the links.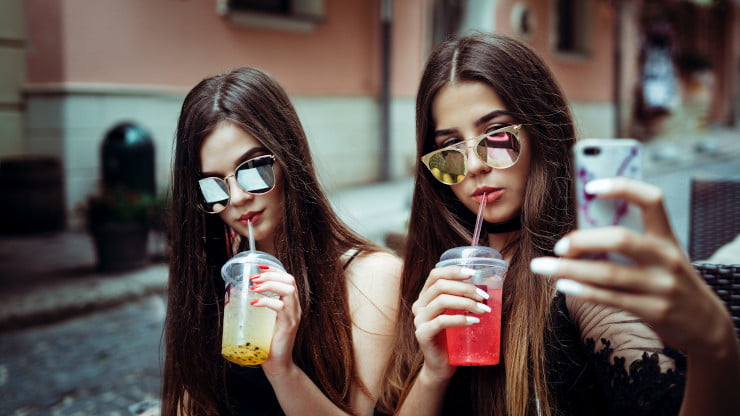 We can always learn from others. So, maybe you'll get some inspiration from other successful influencers. Here are some of the top influencers in 8 of the main influencer industries:
Fashion/ Beauty Influencers
Travel/ Lifestyle Influencers
Celebrity/ Entertainment Influencers
Sports Influencers
Jude and Shoni Schimmel
Gaming Influencers
Health/ Fitness Influencers
Sophie Gray
Family/ Home/ Parenting Influencers
Business/ Tech Influencers