Setting up a Social Media Aggregator on a Tumblr Blog using Juicer isn't terribly difficult, but you do have to tweak one setting that is buried fairly deeply to get it to work:
First make sure you have signed up for Juicer.
Then, visit your tumblr dashboard and click on New "Text Post"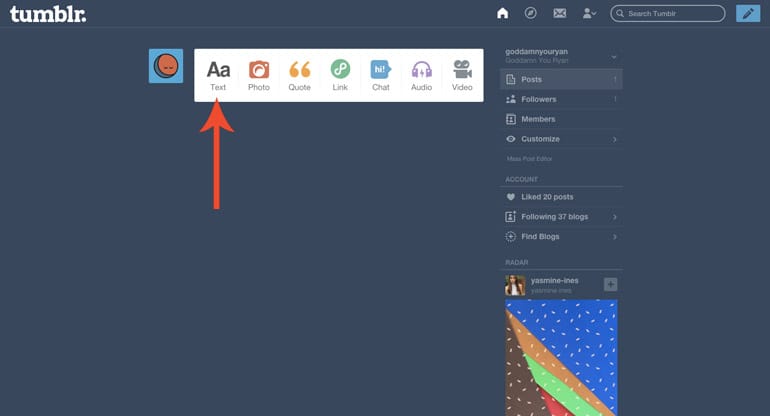 Then, in the upper right corner, click on the "Settings" Gear Icon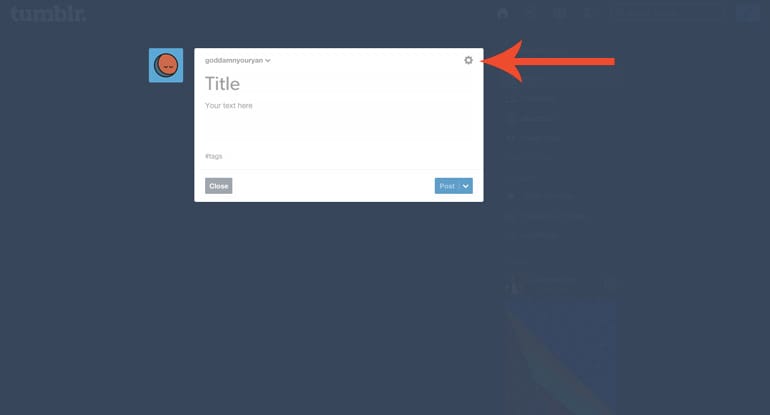 Click on the menu that says "Text Editor" and change it to "HTML"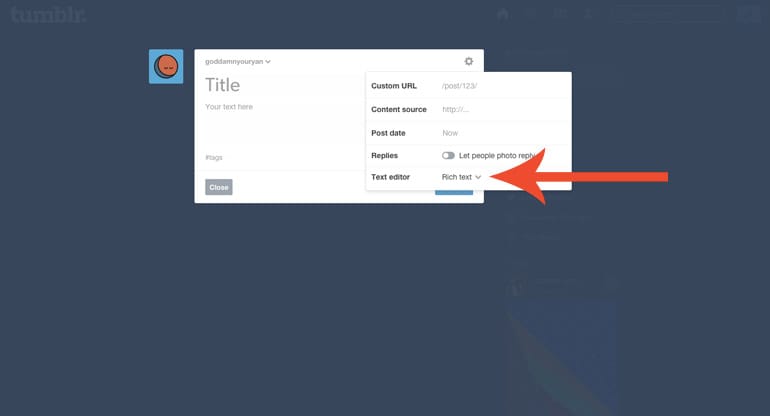 Then just paste in your embed code here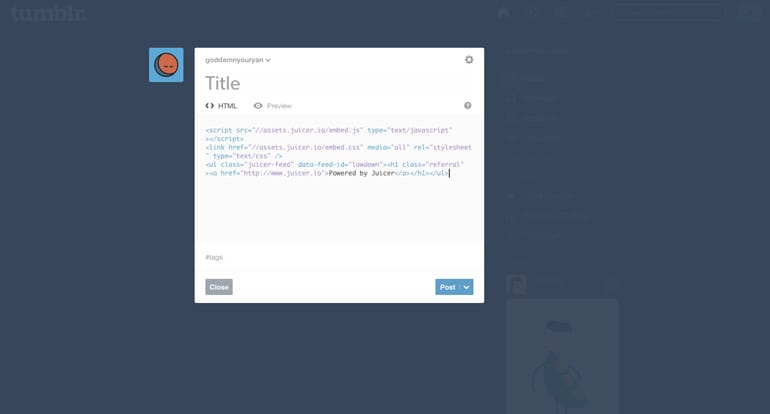 And hit "Post"
And that's it! The post should contain your Juicer Feed!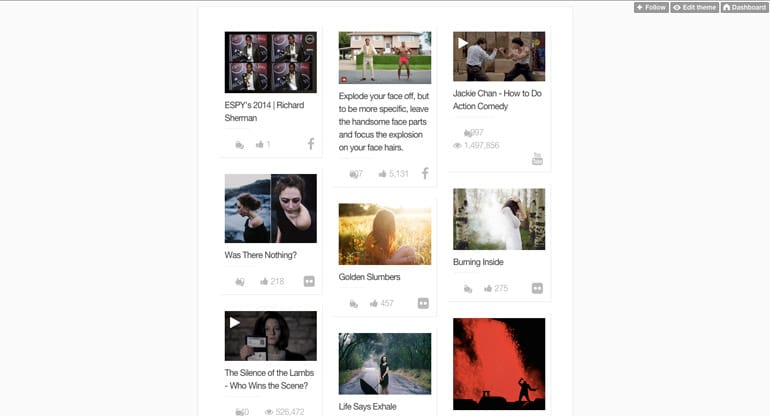 Please contact us if you have any issues or trouble at all.