If you are a healthcare professional you are very familiar with the Health Information Portability and Accountability Act, also known as HIPAA. For those that aren't familiar with HIPAA, the legislation "provides data privacy and security provisions for safeguarding medical information." Basically keeping the medical information of patients safe and secure.
Healthcare practices take HIPAA seriously and it sometimes is the reason some doctors or healthcare professionals shy away from healthcare social media marketing. The use of social media in healthcare can feel like a landmine because one slip-up could cause a disaster for healthcare practices. But social media for healthcare professionals doesn't have to be that way. There are many steps doctors can take to make sure their social media and healthcare communication is compliant with the HIPAA rules and regulations.
In this guide, we'll break down the benefits of using social media in healthcare and how medical practices can succeed in their social media marketing while adhering to the rules of HIPAA.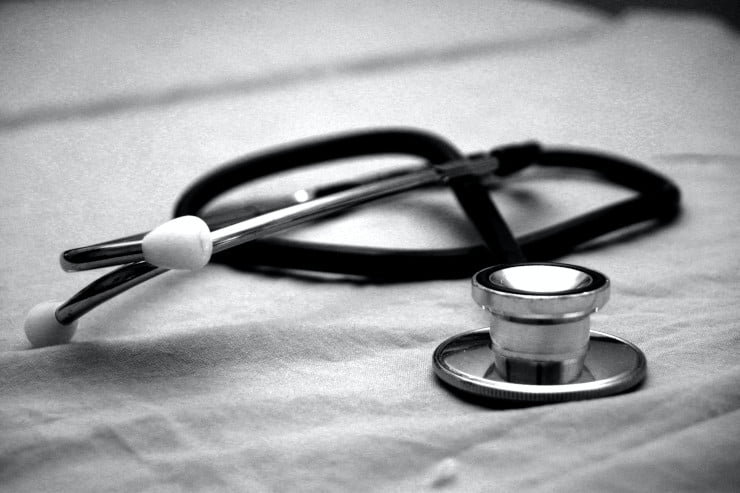 The Benefits of Social Media in Healthcare Marketing Campaigns
While the challenges of social media in healthcare marketing strategies can be intimidating, it's important to remember the advantages of leveraging social media as a modern healthcare practice. Social media marketing is beneficial for businesses from all industries, including healthcare, and medical practices should be taking advantage of social media's vast reach, high levels of engagement, and easy sharing of information. Since the staggering importance of social media in healthcare can never be emphasized enough, here are just a few of the many benefits of healthcare social media marketing; here are just a few:
Healthcare social media marketing can increase awareness about your medical practice.
Social networks can help share positive patient reviews about doctors from your healthcare practice.
Sharing information on social media gives your practice a chance to educate patients and potential new patients.
Key information about your practice can be quickly shared on social media such as scheduled closings or changes to the way your medical practice is operating.
Having an established healthcare social media presence allows prospective patients to use social networks to learn more about your medical practice.
Existing patients can use social media to ask your healthcare practice questions with a more convenient avenue than email or phone calls.
The visual aspect of healthcare social media and healthcare treatment results creates a great opportunity for sharing patient transformations, as long as you have proper patient consent.
If your medical practice offers healthcare products, social media is an excellent place to advertise new products, upcoming sales, and information about your inventory.
How to Avoid Violating HIPAA Rules with Healthcare Social Media Marketing:
The possibility of violating the rules of HIPAA while using healthcare social media marketing is a credible threat. But luckily there are ways to approach healthcare social media marketing that ensures the safety of your patients' information.
The 18 types of protected health information (PHI) should always be top-of-mind when posting on social networking sites. A quick list of these PHI examples are:
Patients' names, including nicknames
Dates related to individuals
Geographical information and addresses of patients
Any online patient identifier including patient URLs, IP Addresses and Social Media handles
Any important numbers associated with a patient: phone numbers, account numbers, ID numbers, Social Security numbers, medical record numbers, etc.
Information about a patient's vehicle including license plate numbers, VIN numbers, or identifying information such as a vehicle's make, model, or color.
Photos, fingerprints, audio files, or videos that include a patient.
Any other information that could possibly reveal a patient's identity.
Here are some ways to prevent your practice from crossing the line and violating the rules of HIPAA on social media:
Separate any personal physician social media profiles from the social media profiles for the medical practice.
Make sure your entire healthcare practice staff are aware of PHIs and other key information about your practice's social media accounts to prevent a misstep and ensure a unified voice for your practice's social media posts.
Before using any photography or videos that include patients, ensure that you have documented patient consent.
Healthcare practices shouldn't abandon social media marketing in fear of accruing HIPAA violation penalties from their social media posts. Instead, there are ways to successfully use healthcare social media marketing in a way that protects the privacy of your patients on social media. Find the best way for your practice to begin a healthcare social media strategy that fits your needs and helps your business.